lululemon | International Women's Day Dinner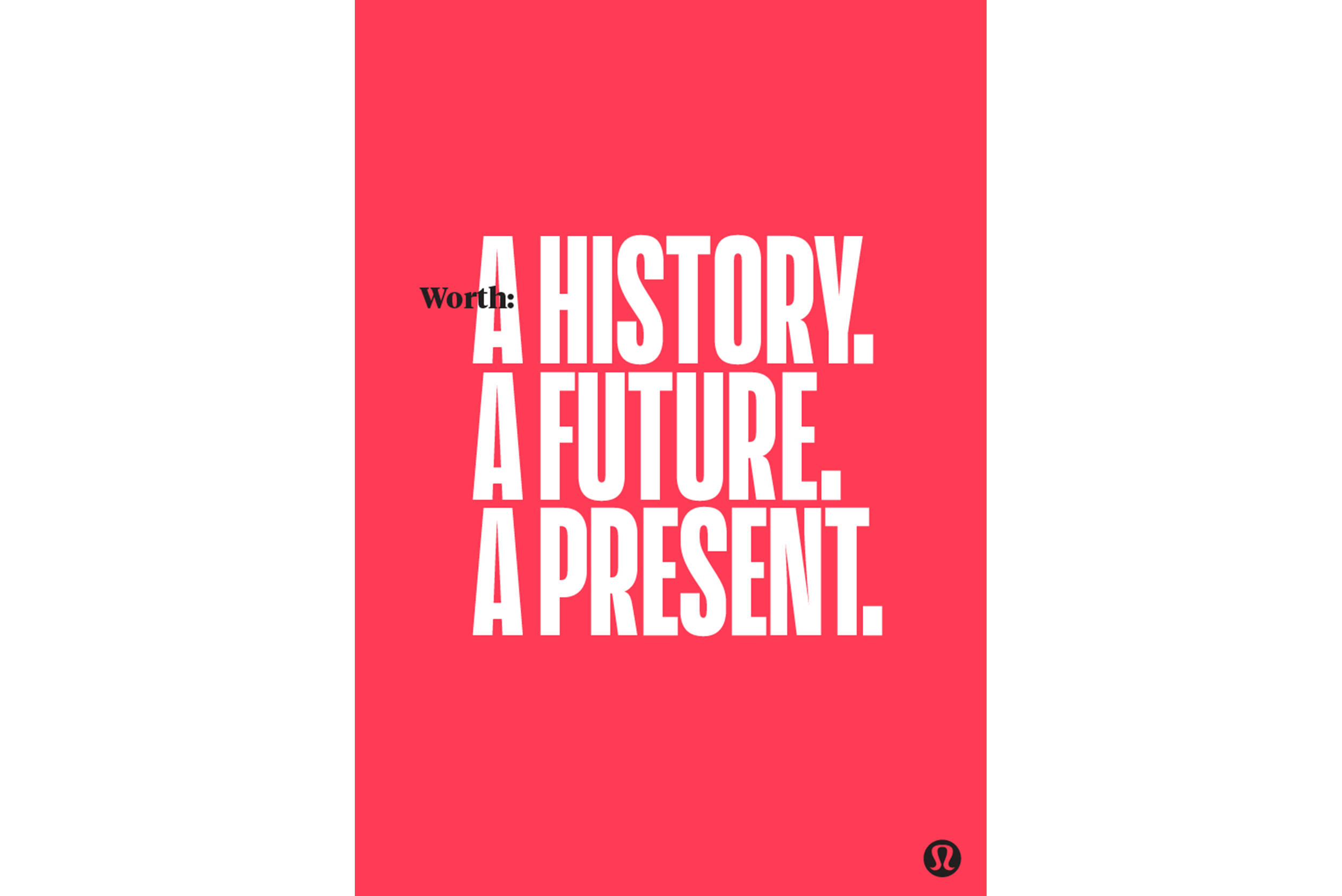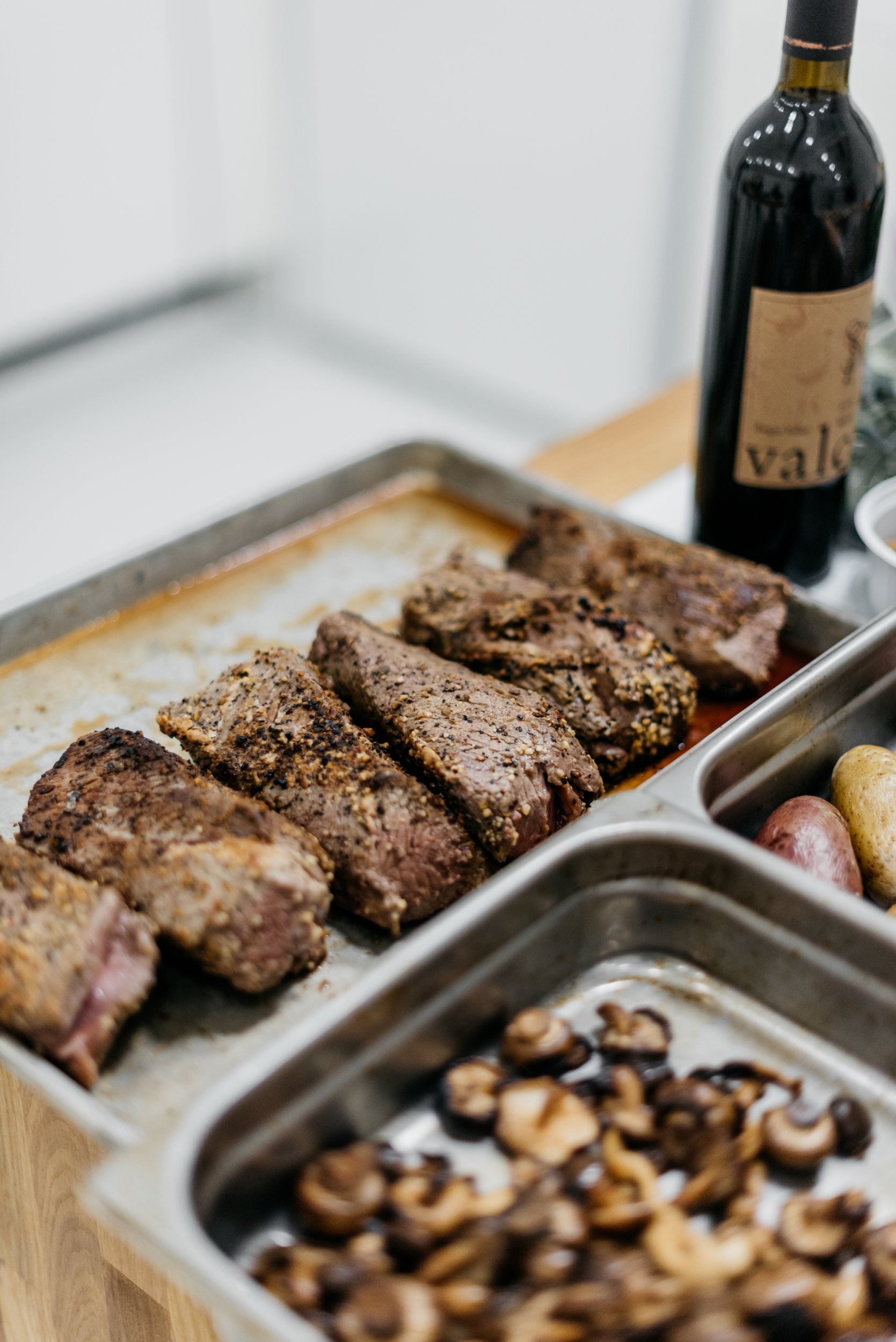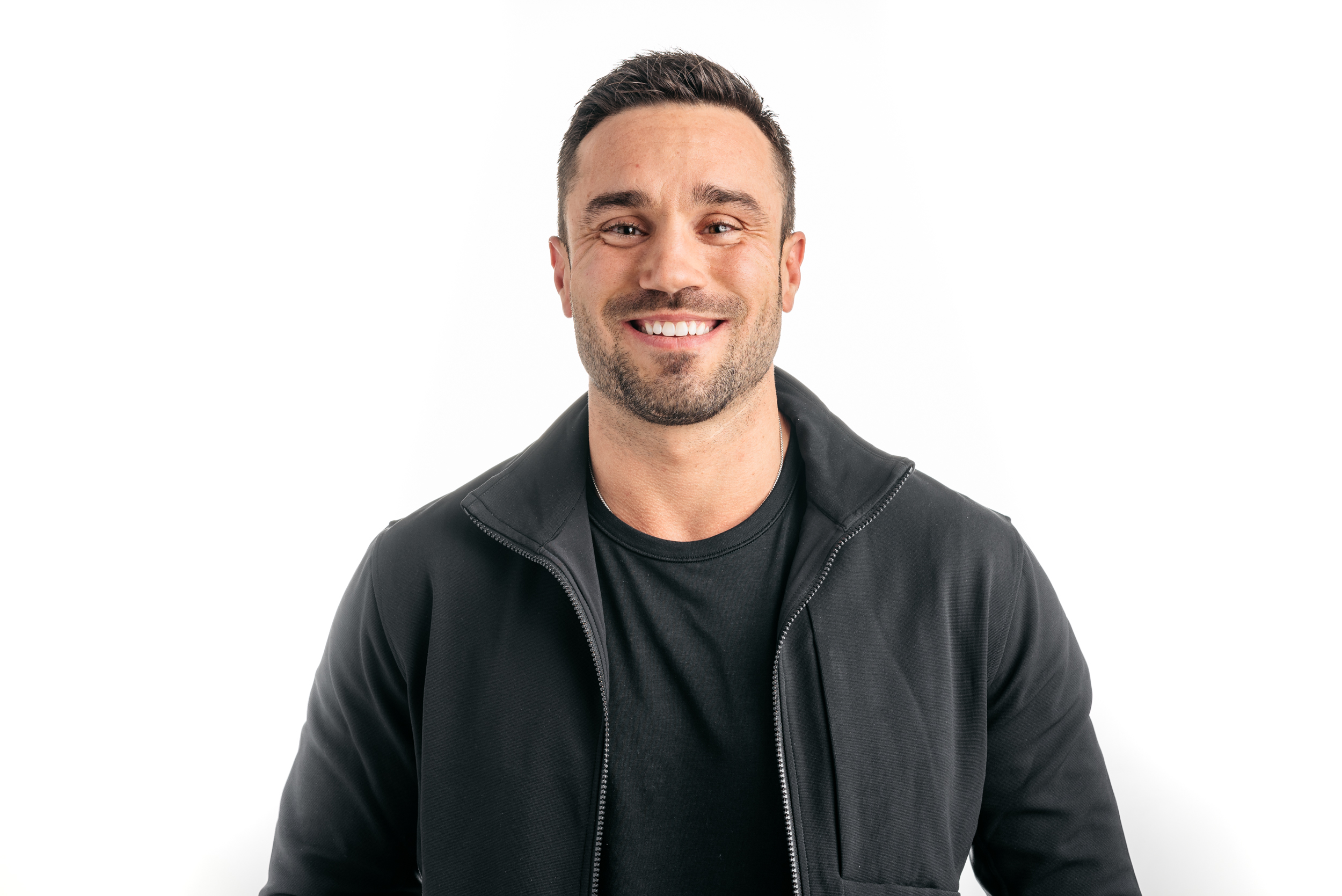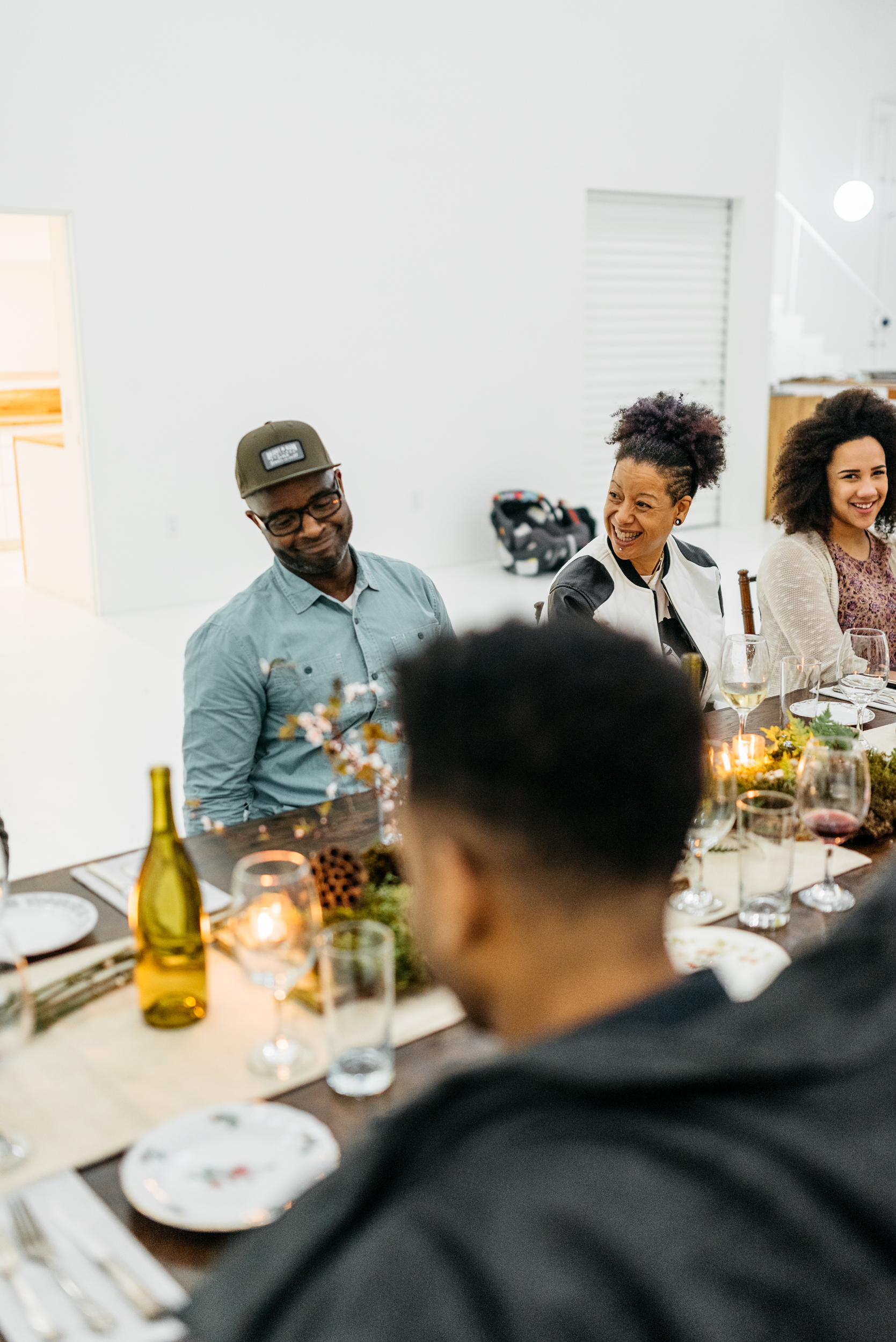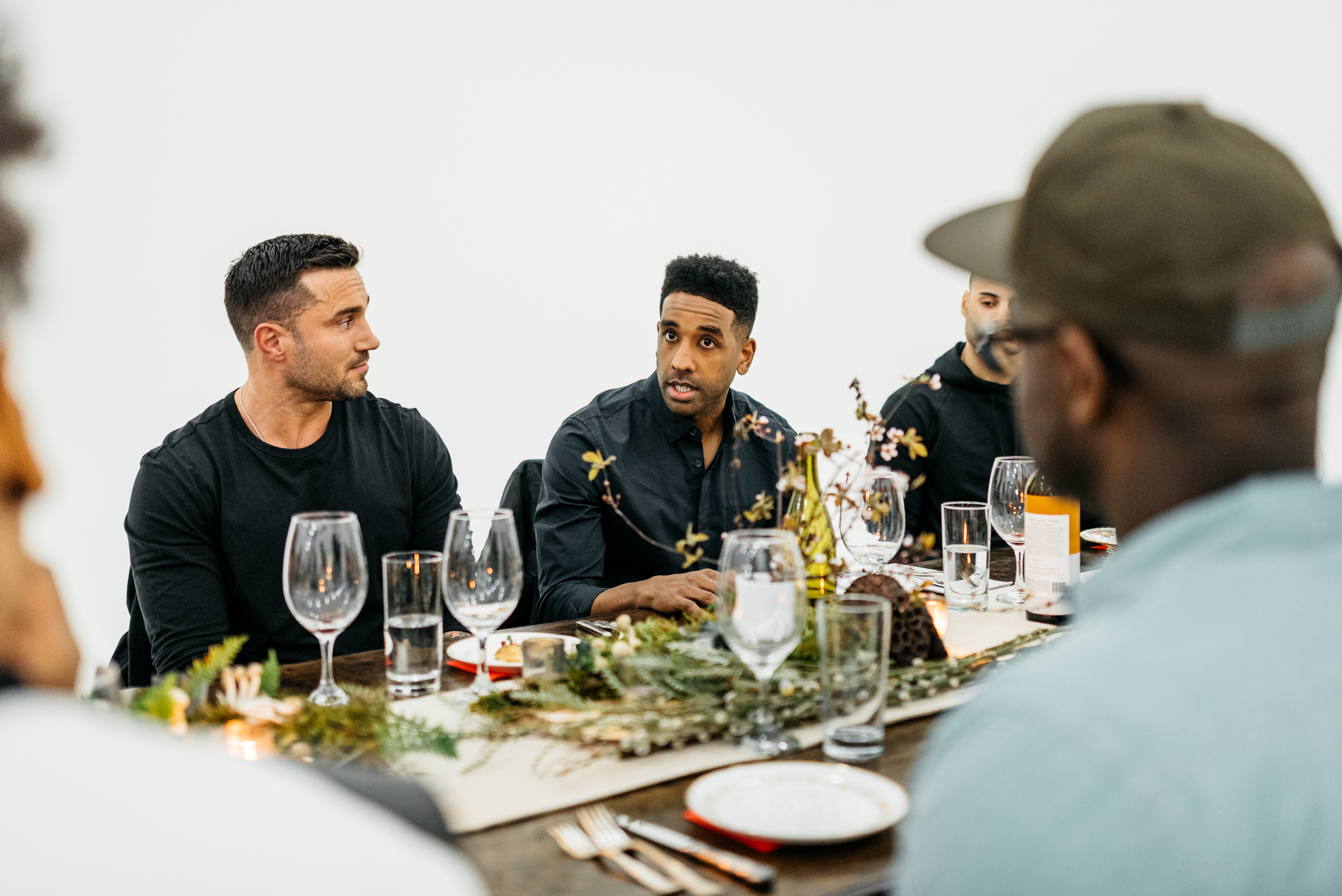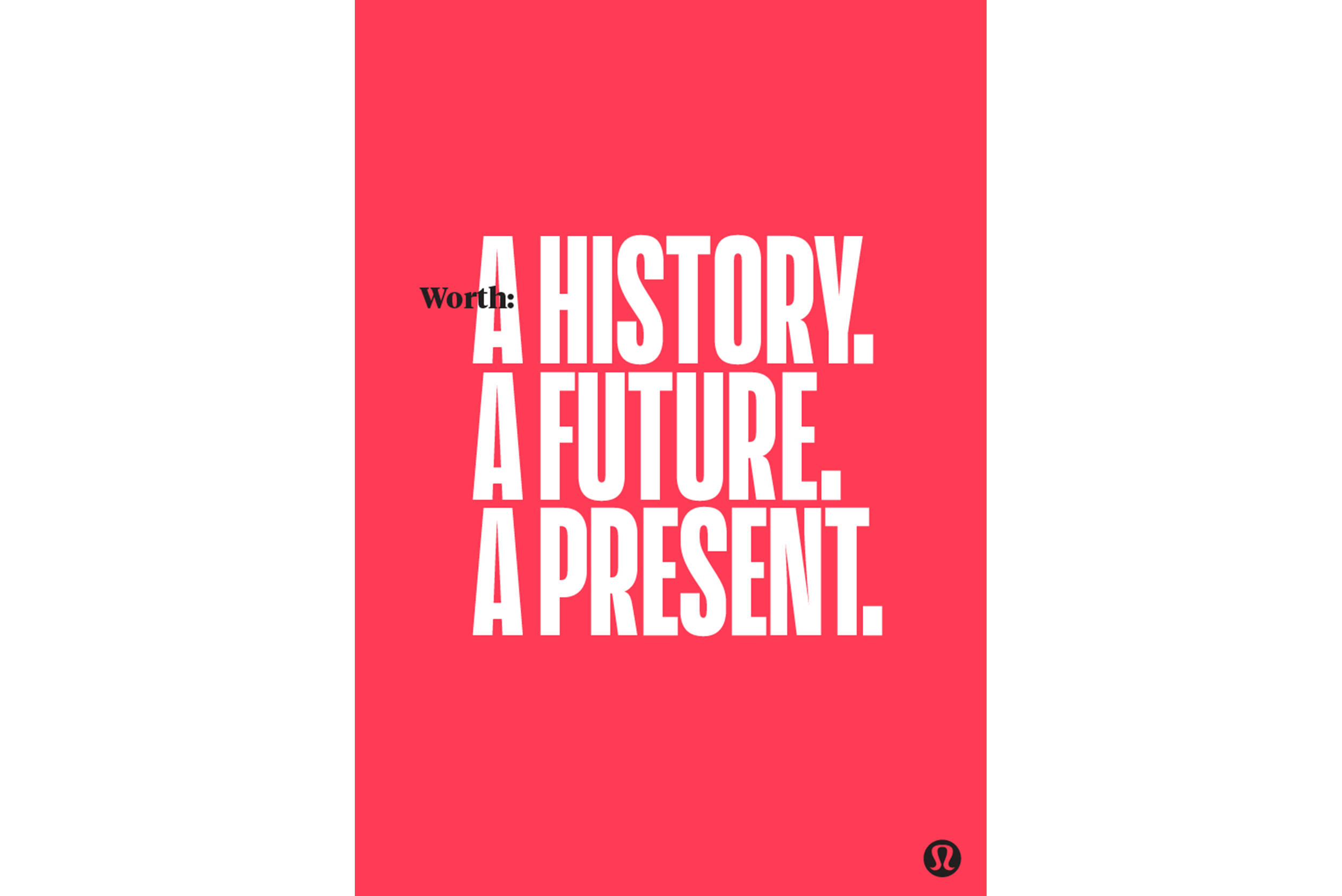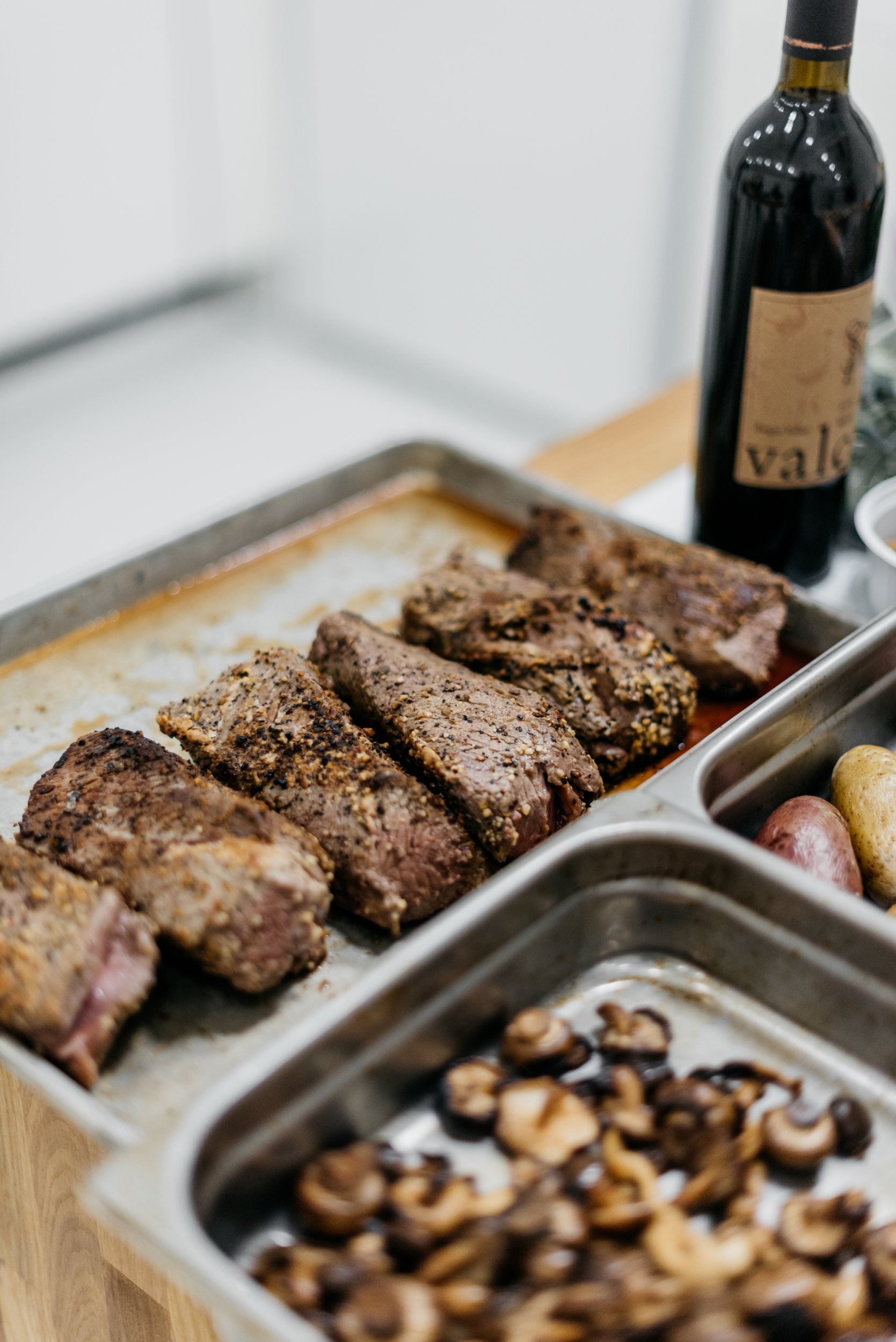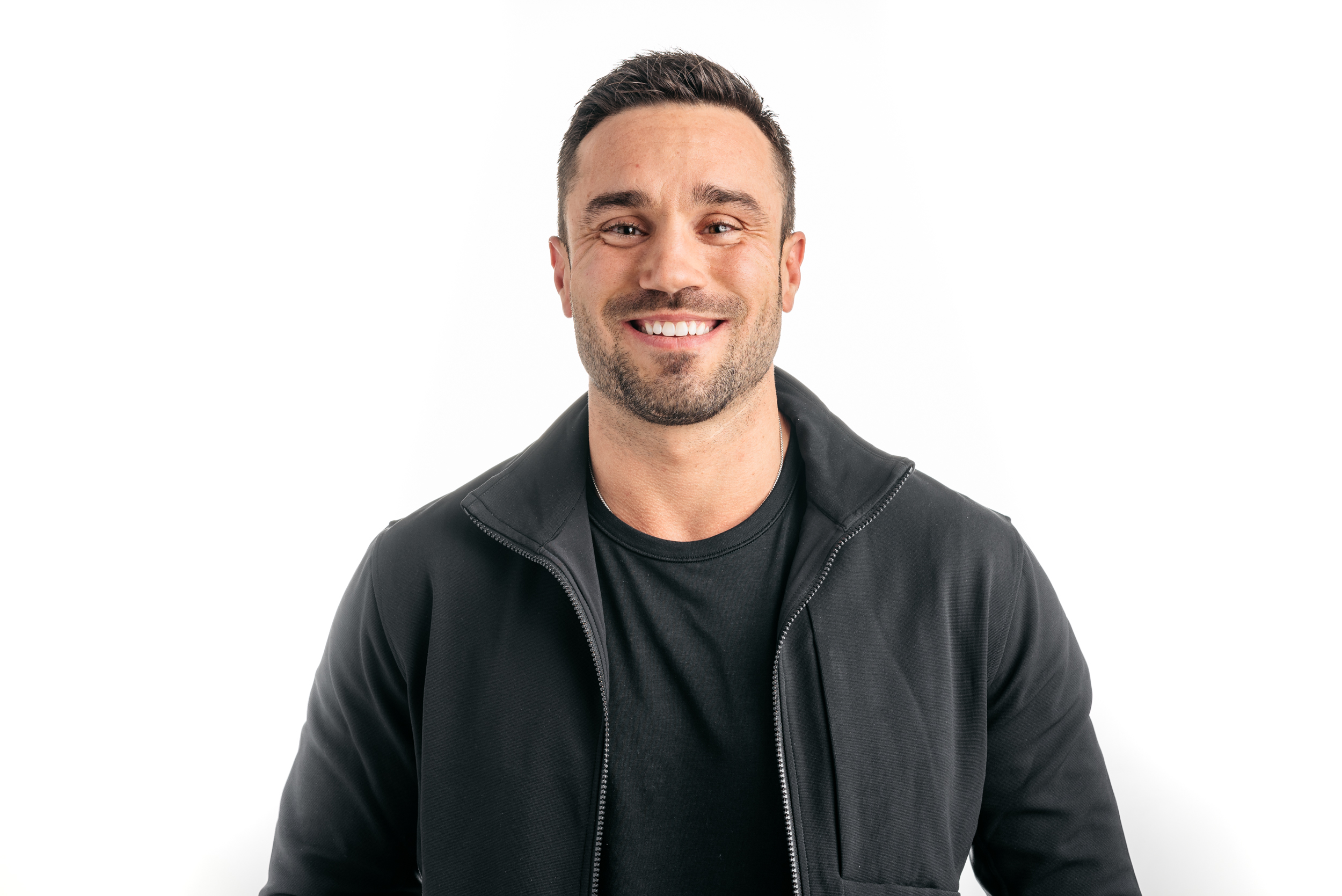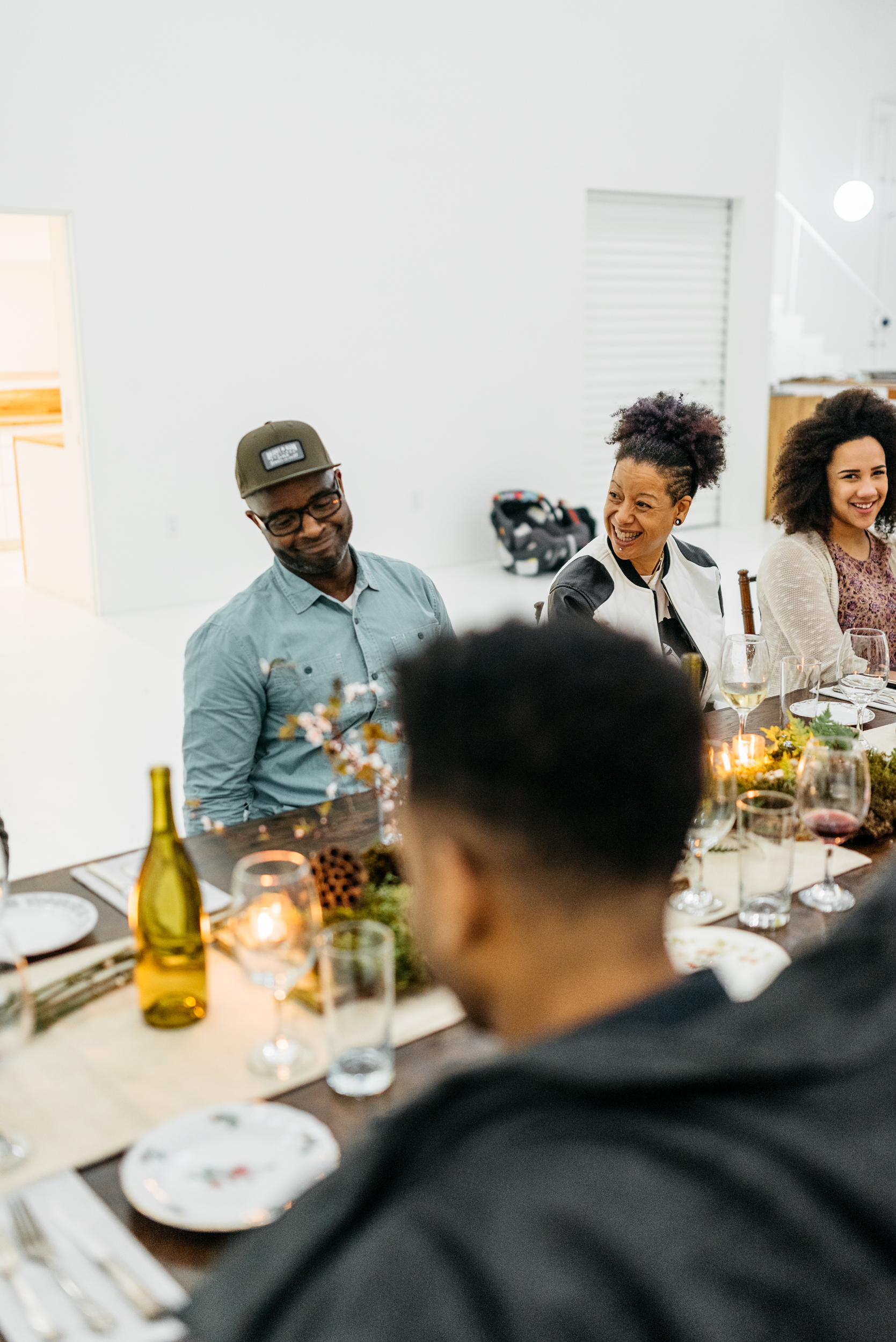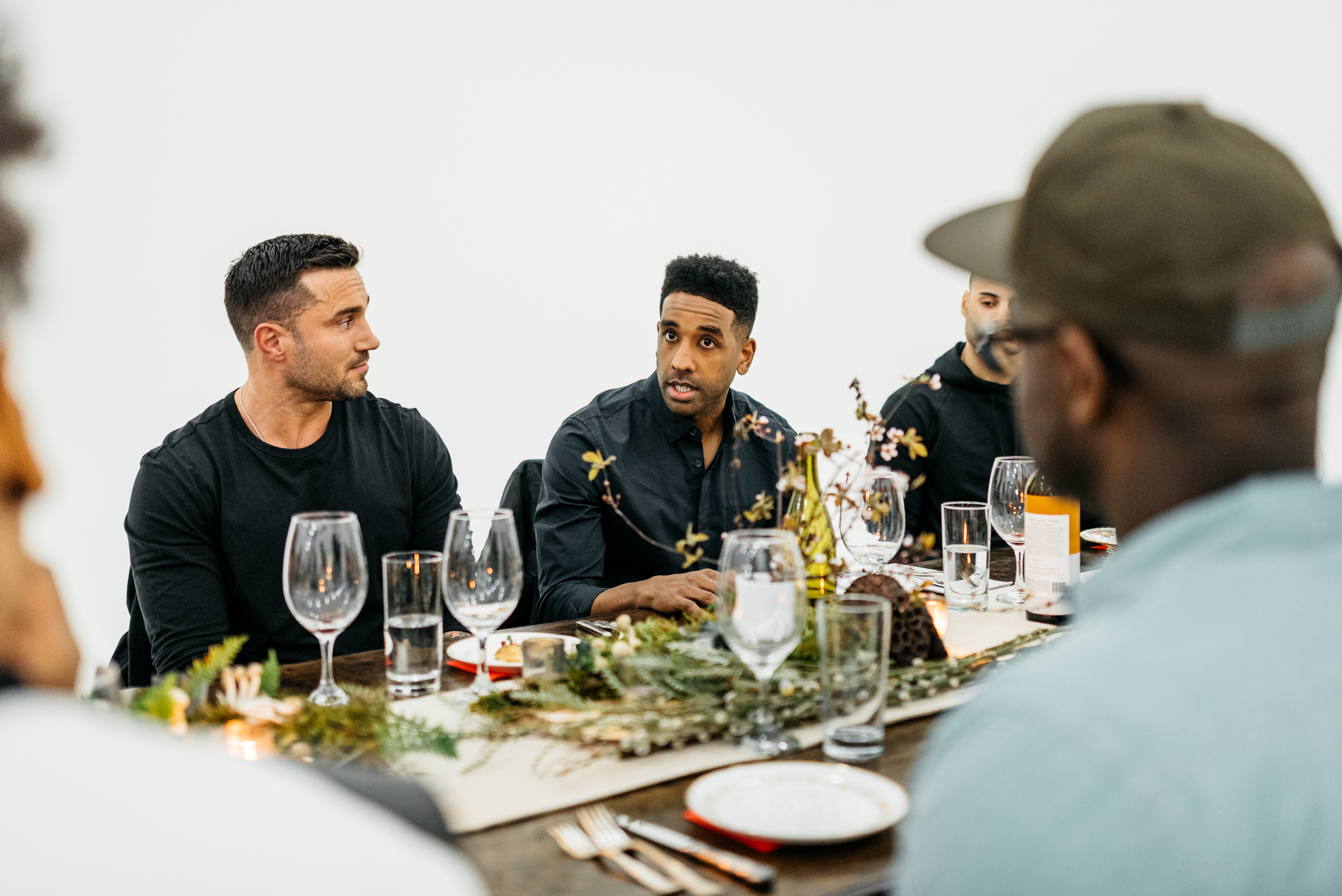 Our good friends over at lululemon approached us about a very unique concept they wanted to do for International Women's Day. They asked us if they could rent our space to host an intimate dinner for an open conversation between men and women. They brought 6 outstanding women to the table for conversation and learning around the experience of womanhood in today's world, how men can better support women and be a stand for equity and equality. Below; are just some of the amazing talk bites that happened during the event:
Chris Williams: It's not about deserve, it's about 'should.'
Jen: Trying to find your identity when you don't fit in… it's so much more complex.
Brandon: I see the changes happening, on what scale, I'm not sure. There are seeds being planted.
Isaiah: Boys are not being raised with the same kind of fear [as girls are]…
Rajiv: It comes down to doing the work, and passing it down to the younger generations.
This International Women's Day, lululemon hosted 11 events, in 11 cities, to highlight one important conversation. The Worth Listening To events featured some incredible men and women from across the globe speaking on the work being done, and that needs to be done, for us all to be treated with and to feel our 100% worth. Check out some of the highlights and speakers over on their social channels so you can continue to be inspired. Tune in here on Facebook or here on YouTube.
Our hope when we built the studio was to be able to help curate amazing, creative, experiences just like this for our city. So if you ever have a unique idea for an event, shoot, or something else outside of the box don't hesitate to email us.
All of the event photos were captured by the one and only Federico Xavier.
Don't Tell Comedy Fundraiser Event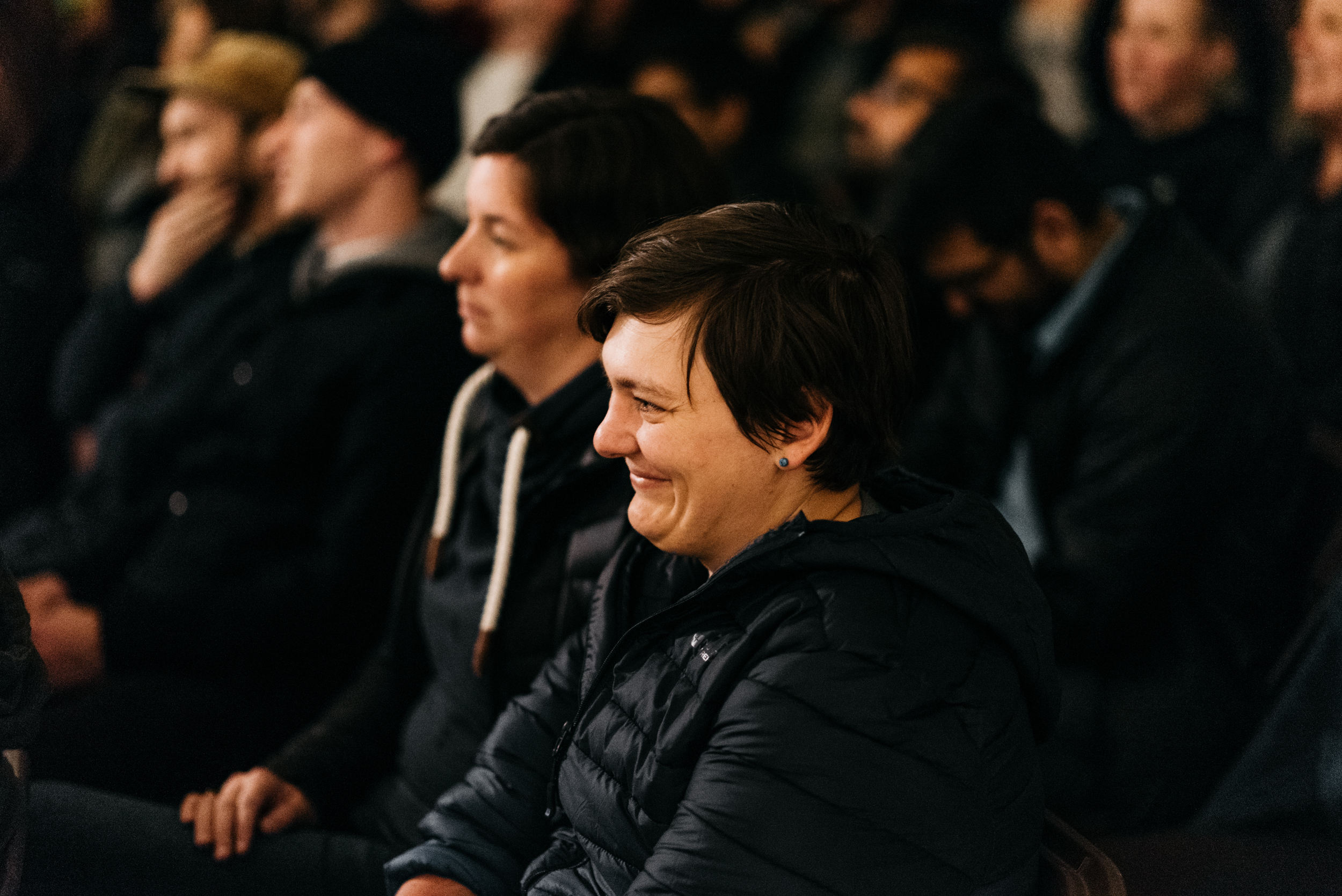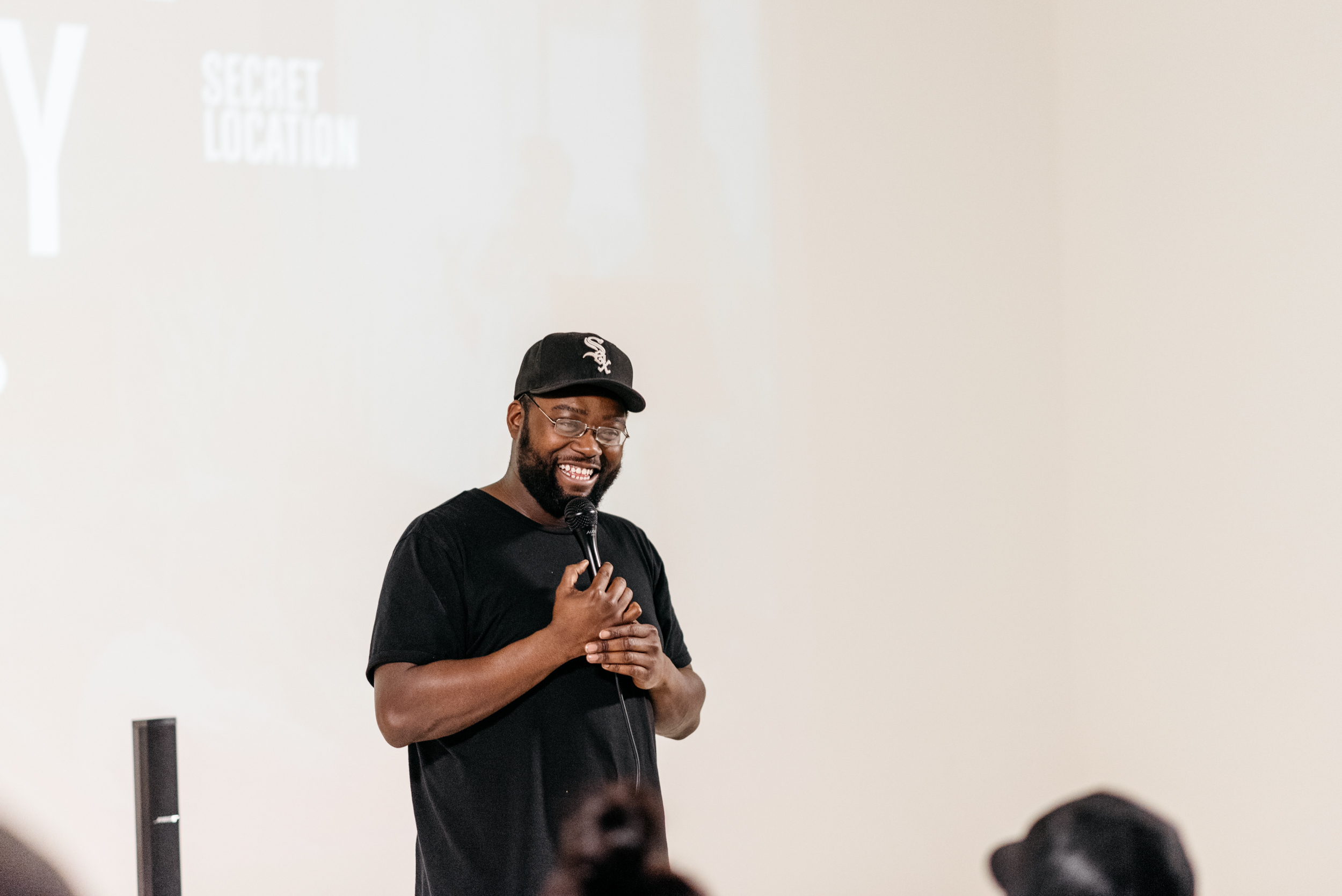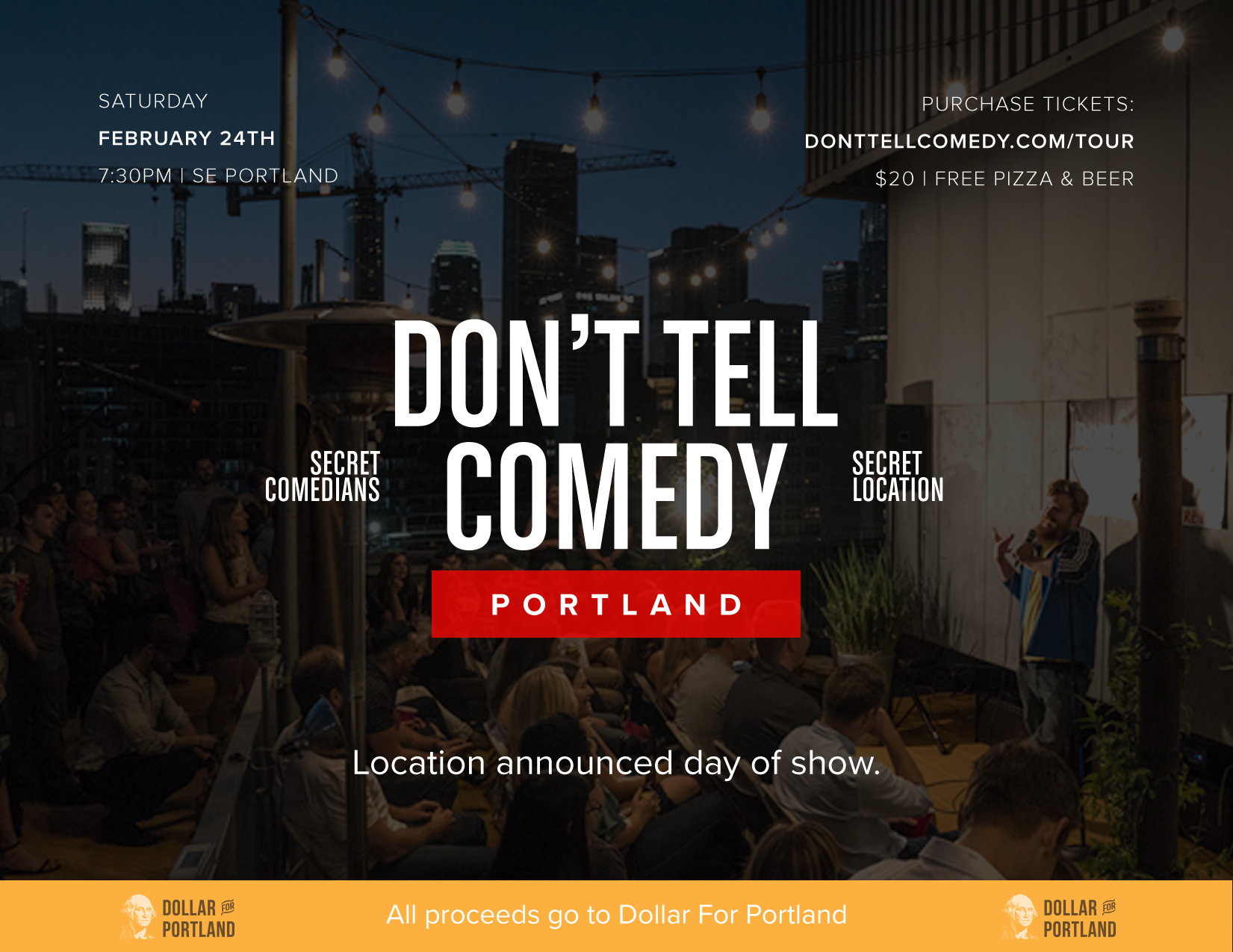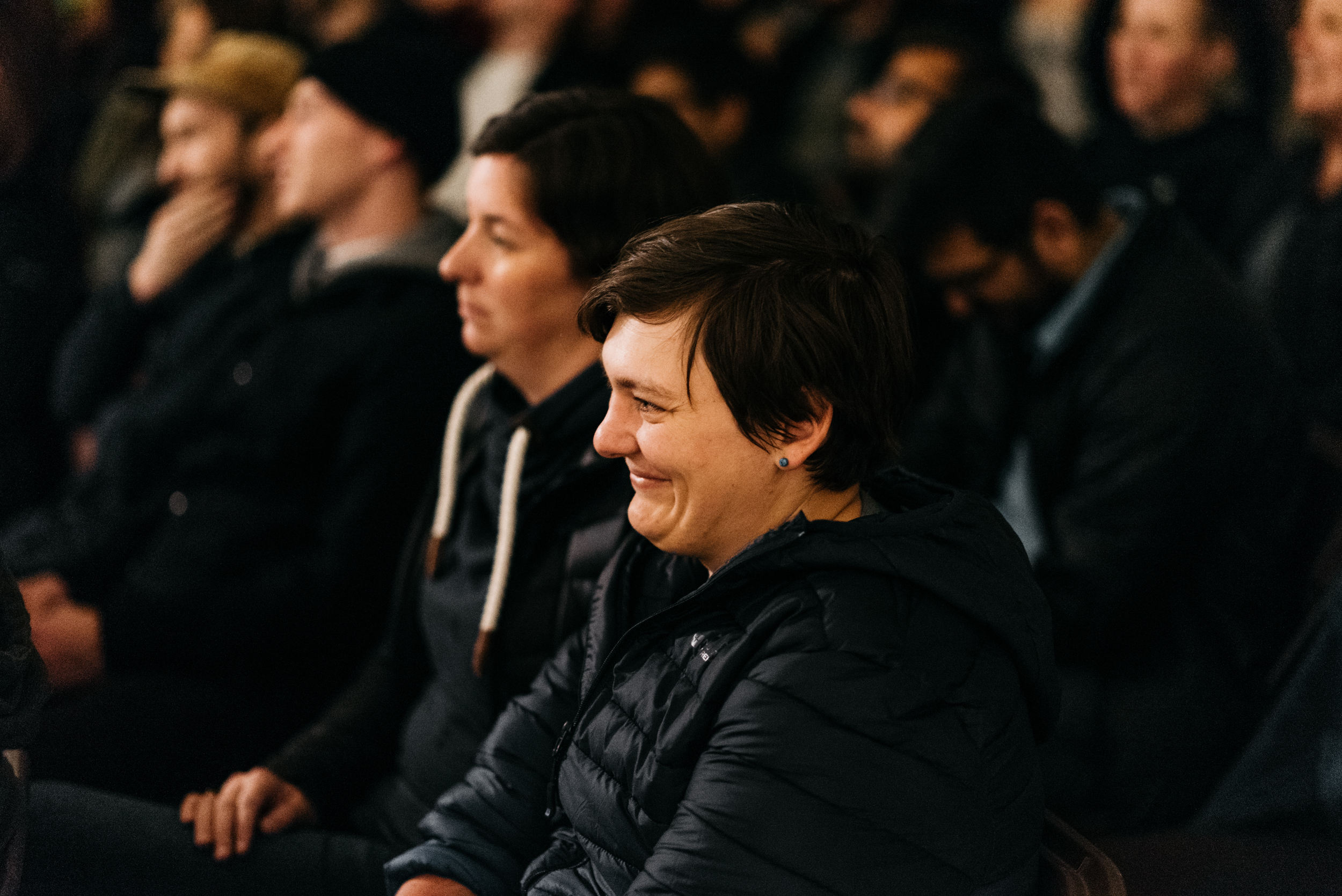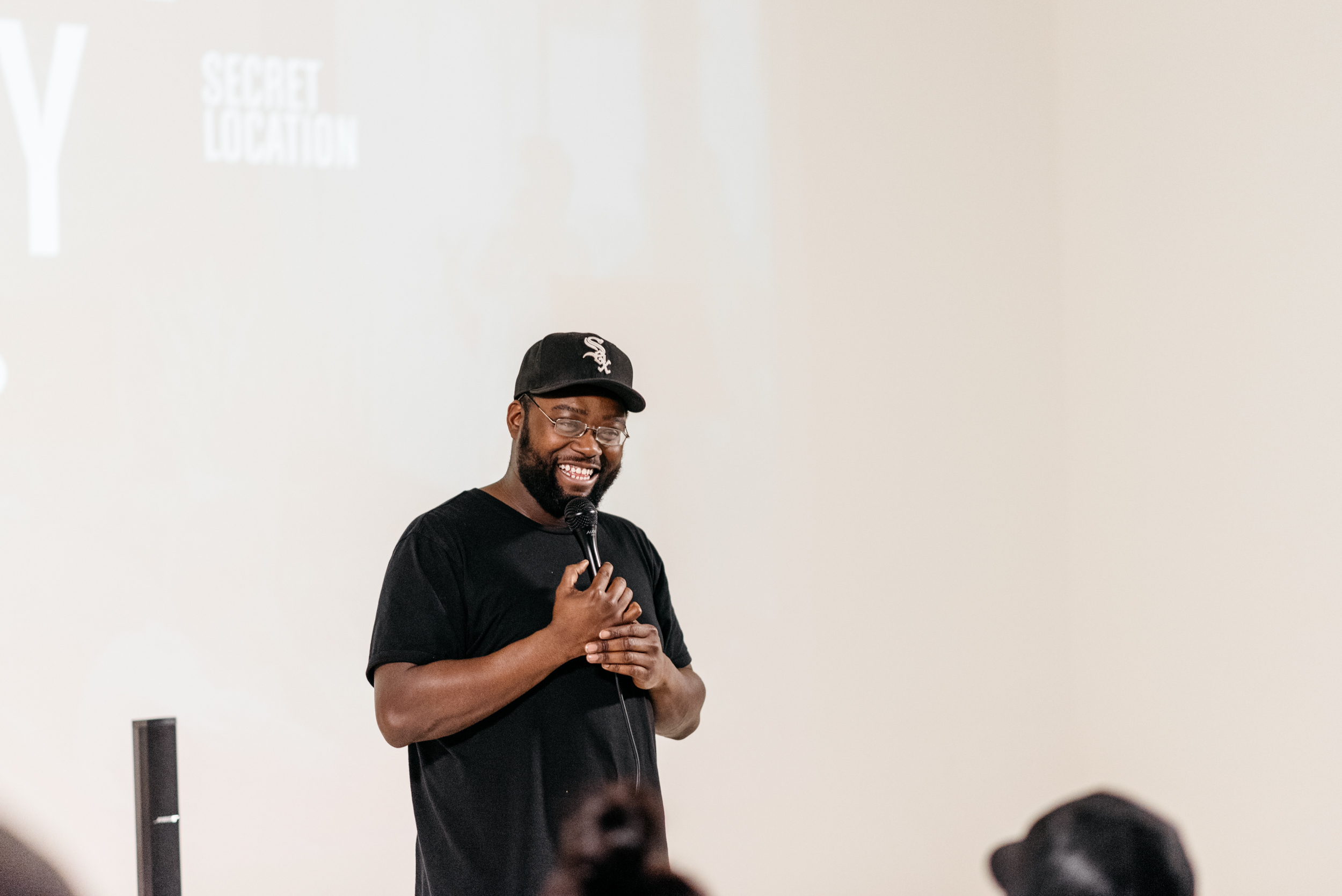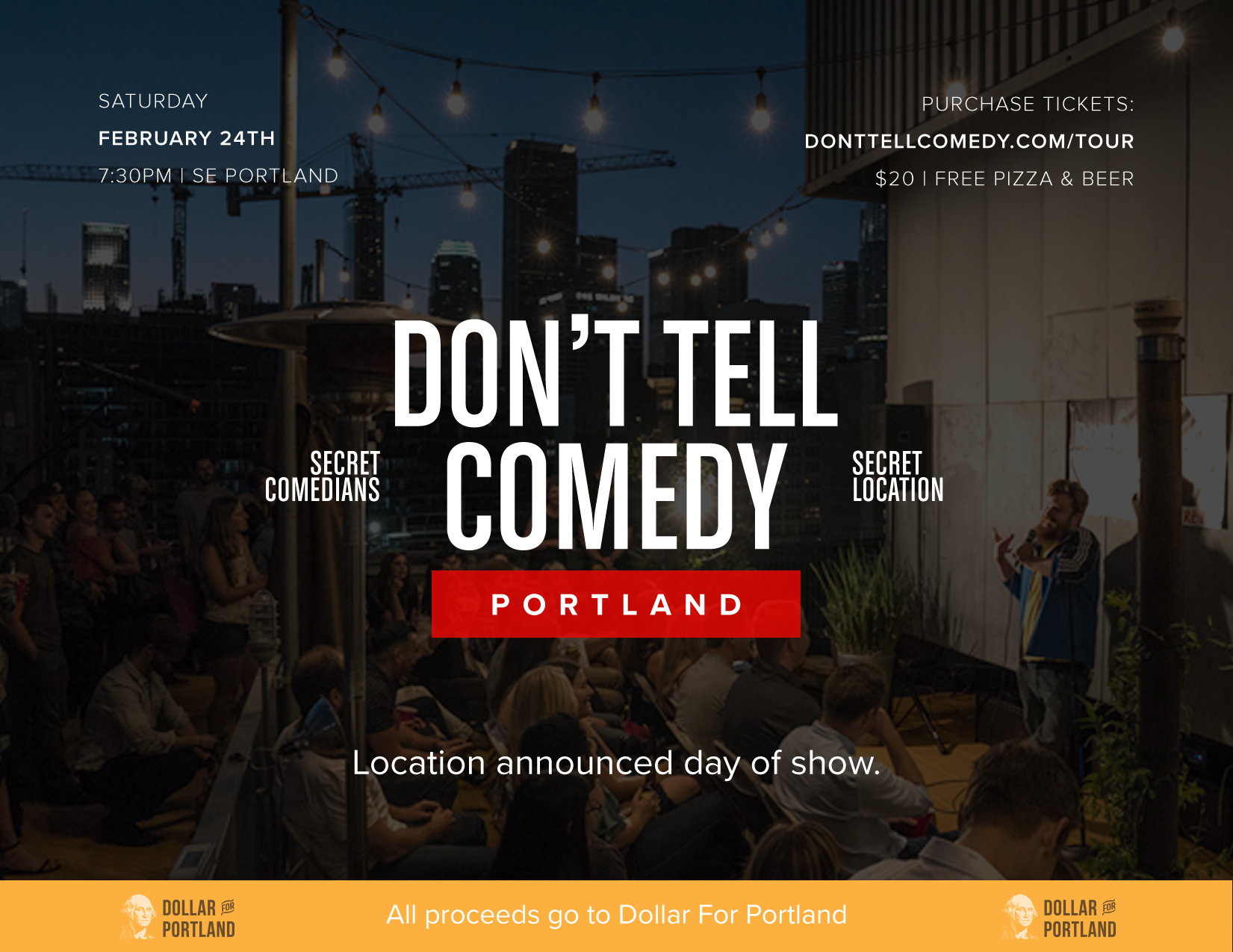 Who doesn't love a good comedy show?!?
Our friend Alex Weber (you may have seen him as the digital host of American Ninja Warrior) hit us up about hosting a 'Don't Tell Comedy' event in at our studio and we jumped at the chance. Don't Tell Comedy is a secret comedy show that takes place in unique and intimate settings all over the United States. We also partnered with our good friends Dollar for Portland for the event as well. They are a non-profit organization that strives to inspire people to be generous by donating as little as $1 a month to help families with medical debt. Needless to say, it was an amazing night with lots of laughs and we raised a bunch of money for a great cause.
Here are some links in case you wanna know more about Don't Tell Comedy or Dollar for Portland.
We are always looking for collaborations like this, so don't hesitate to email us. I hope you enjoy these amazing BTS photos that were shot by our very talented friend, Federico.
Black/White Basketball Spec Shoot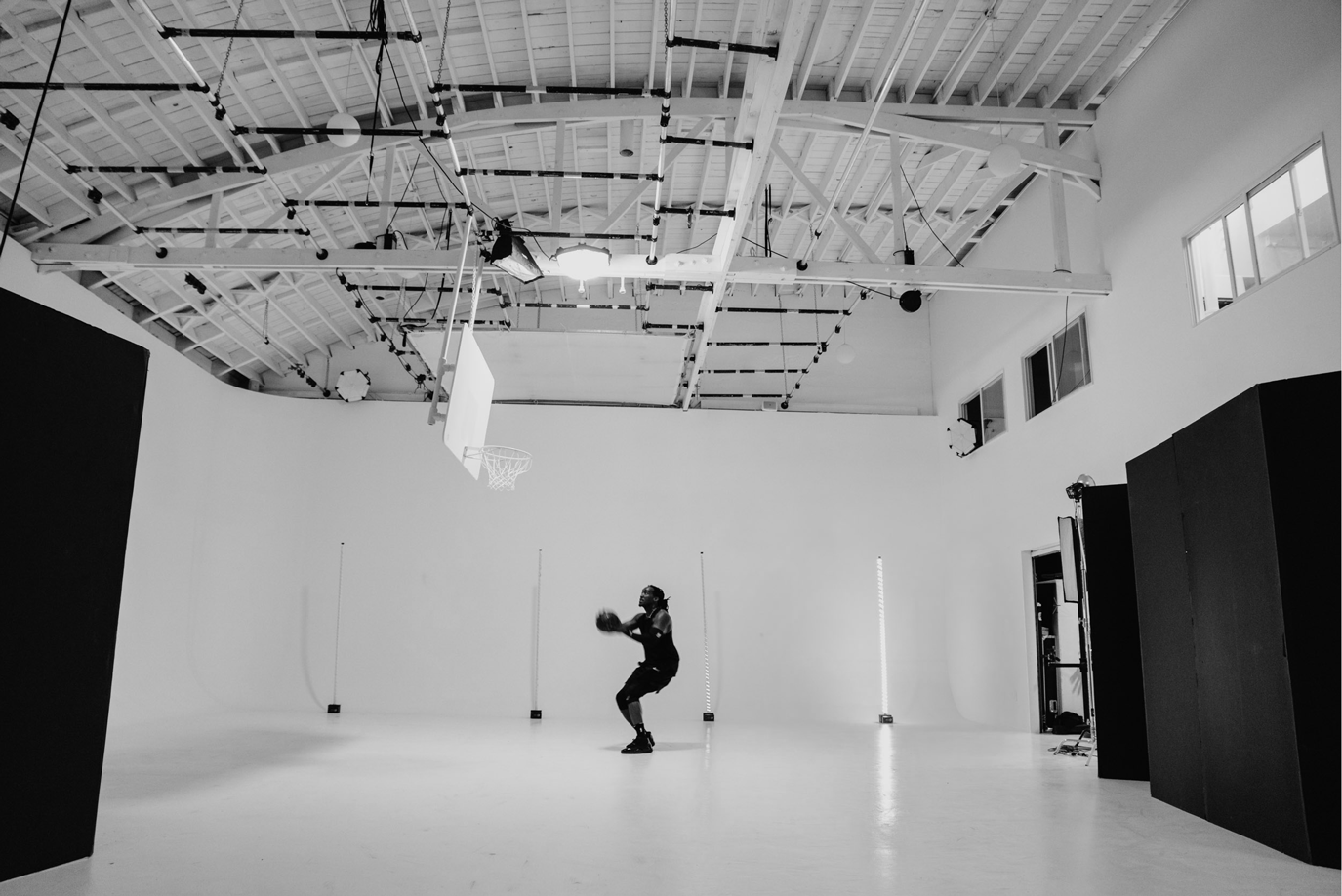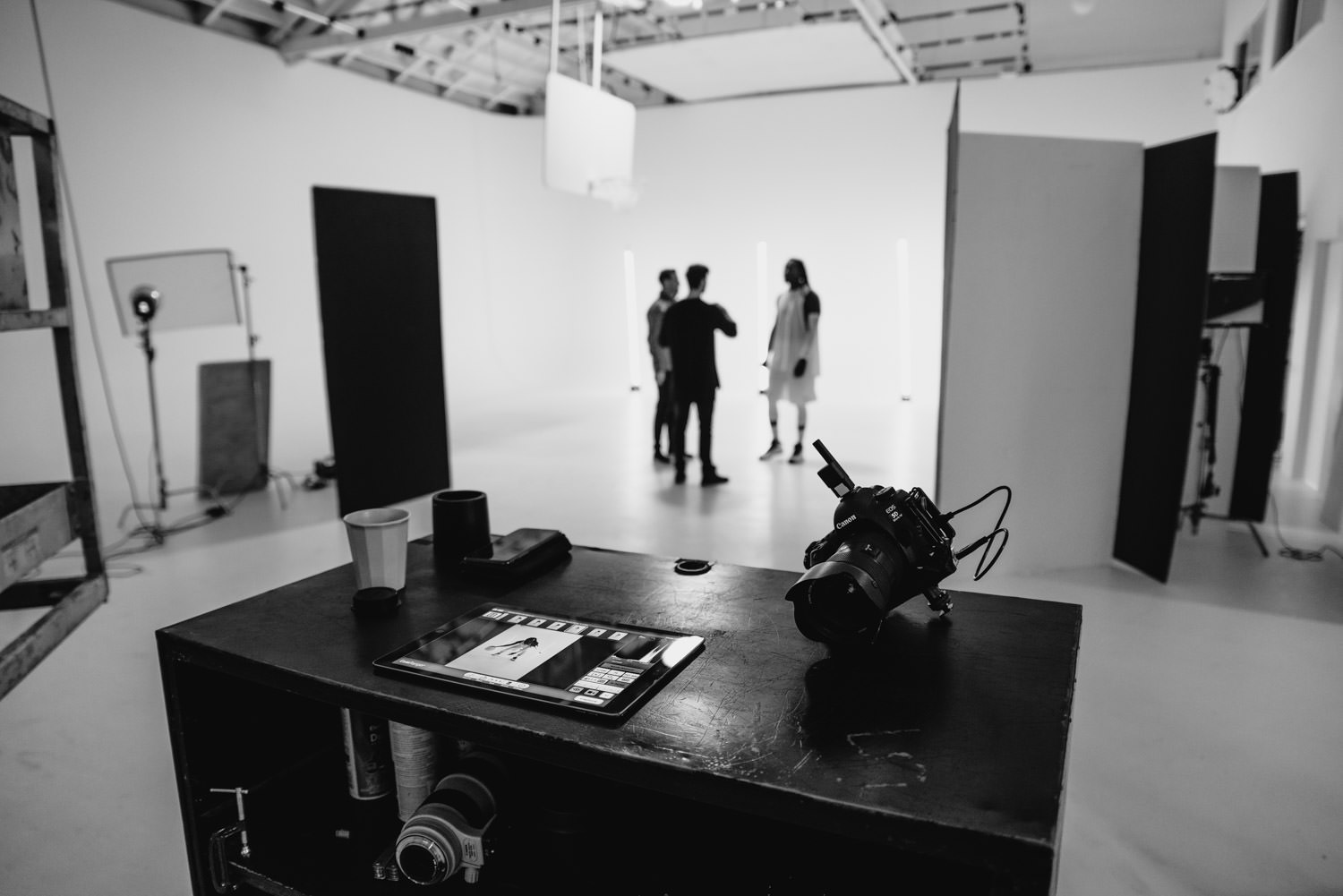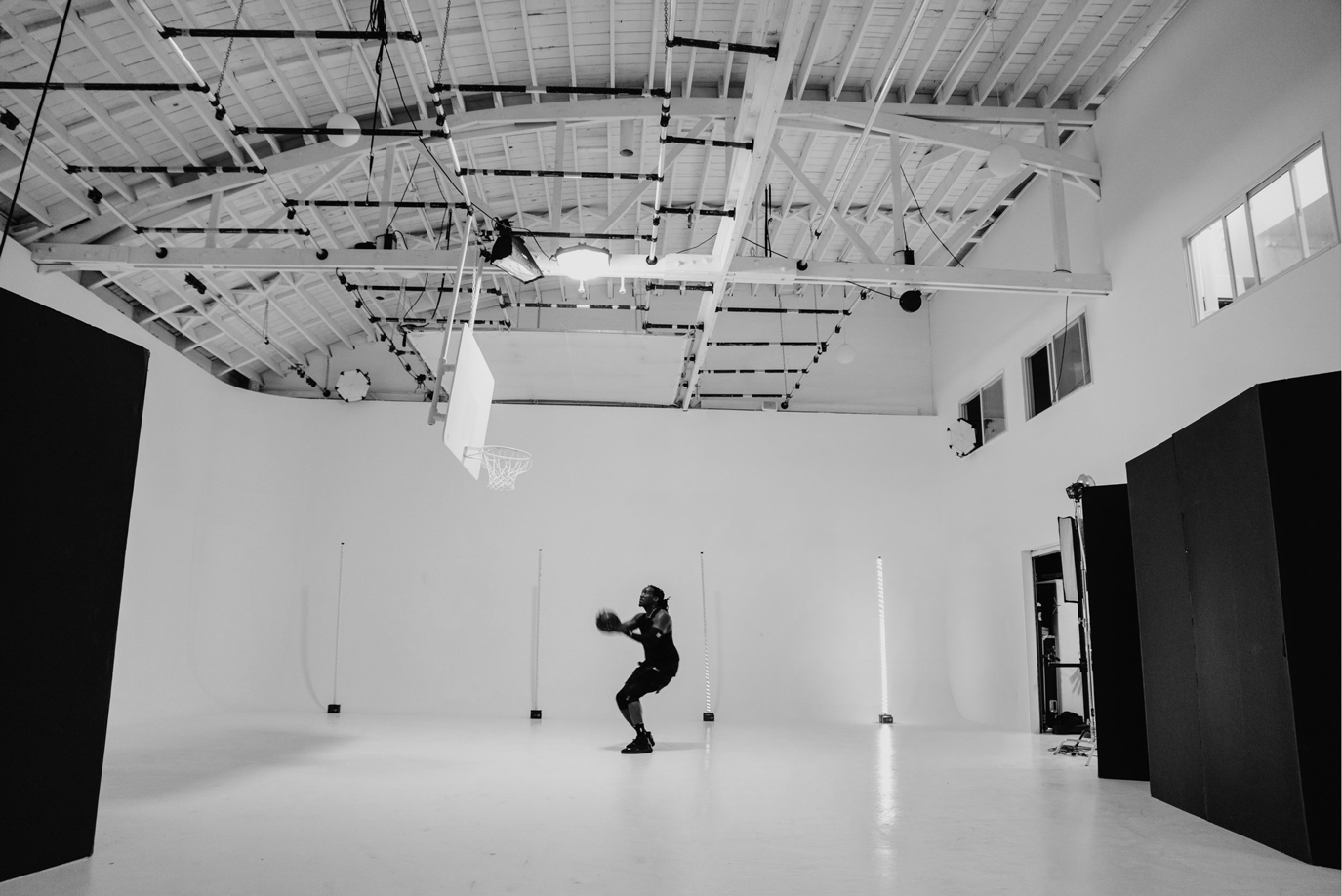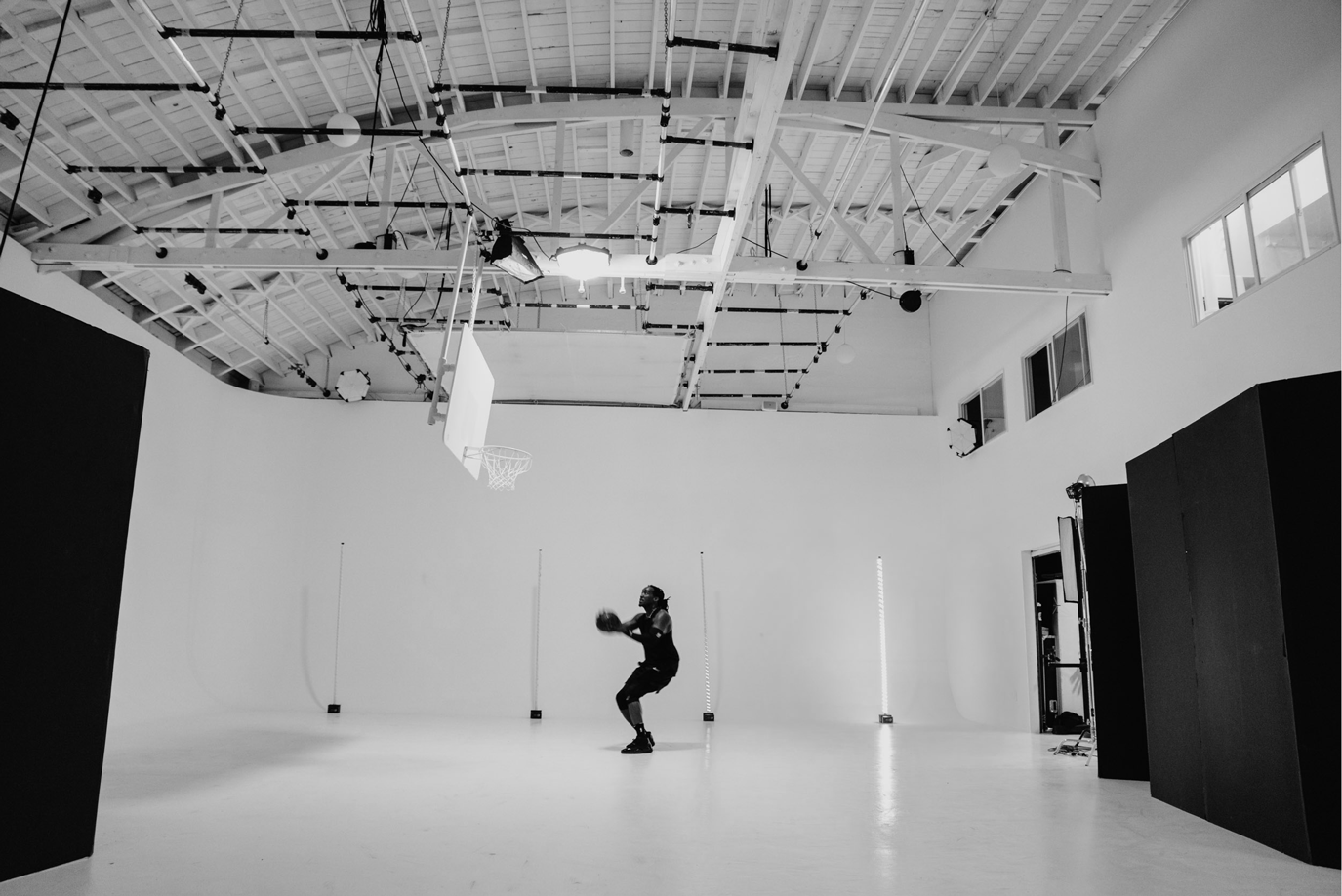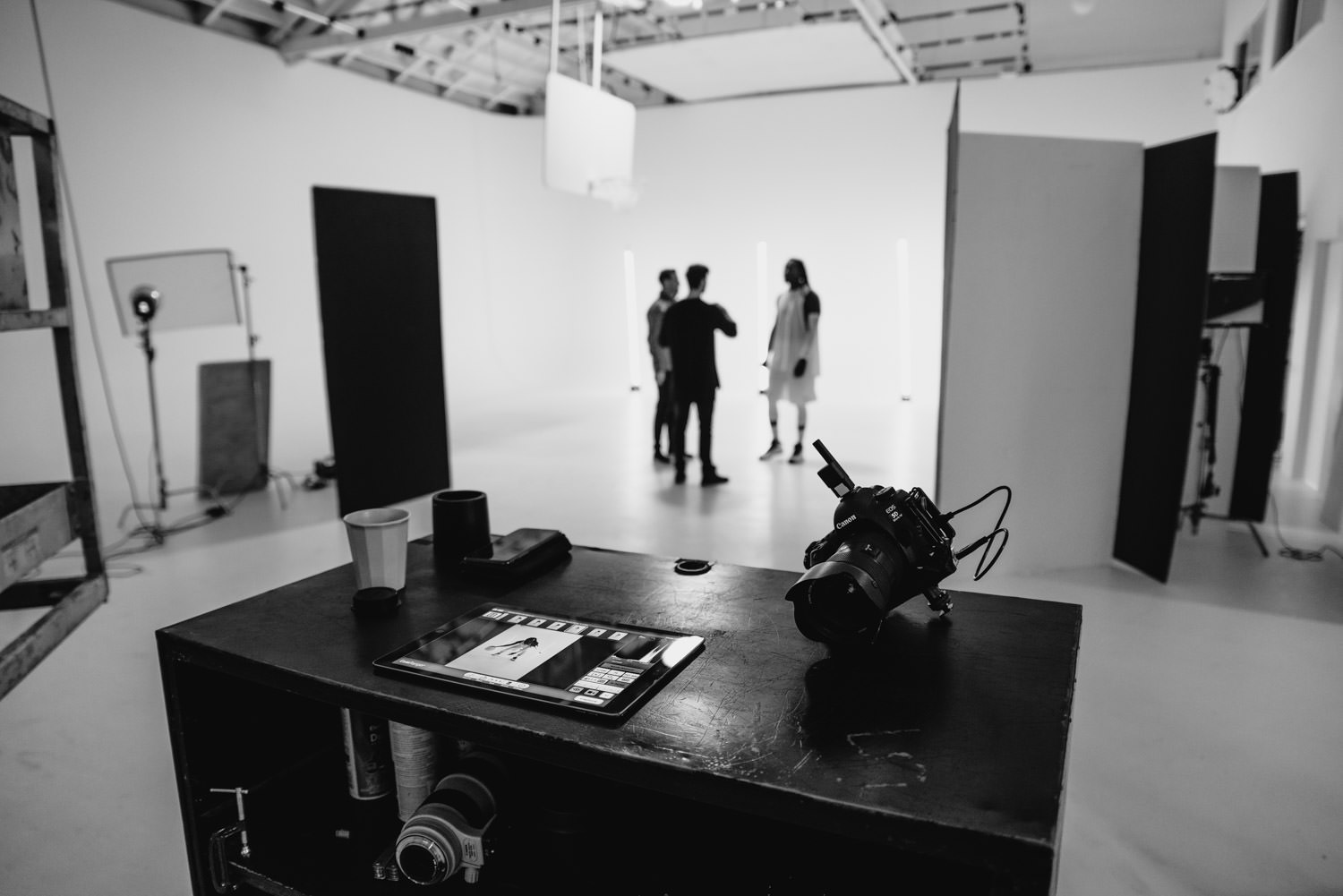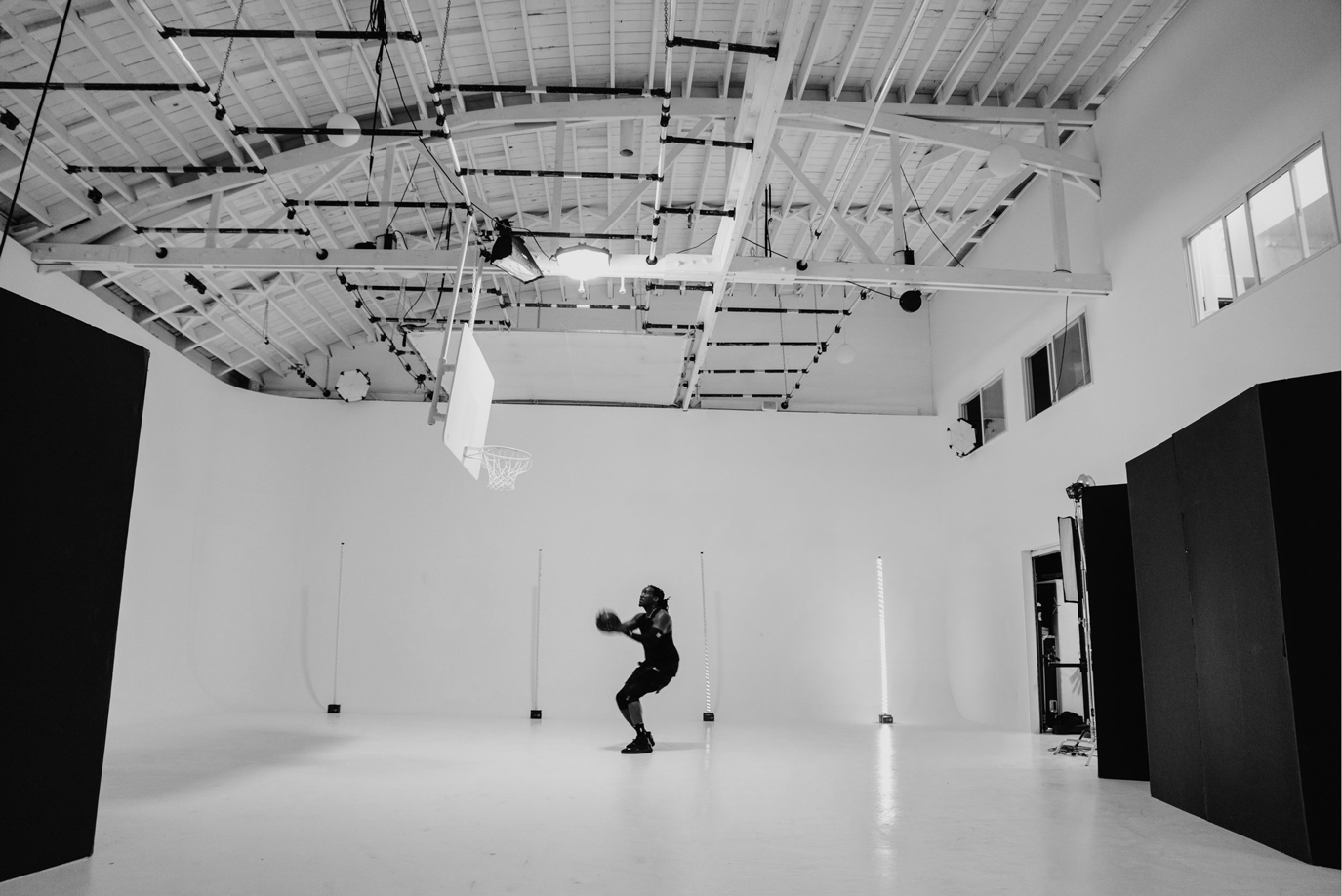 The first half of photographer Cam Ostman's basketball concept of black & white went off without a hitch. We shot all of the photos and videos of the white background portions.
For this concept, we had a very specific ideas in mind of what we wanted to achieve. And since many of the elements didn't exist, we decided to make them ourselves. We wired bluetooth controlled RGB LED light tubes for the shoot from scratch. You can control them from your phone and are fully color changeable. Cam also hand built full NBA sized backboards in both black on black and white white.
Our lead talent for the day was our good friends Stef Corgel and Sir Blake Walker who really brought it! We shot both photos and videos and in the end, we will have a full package of images, videos and animated gifs to debut.
If you are ever looking for a unique space like this to create something cool feel free to email us with any questions you might have. If you enjoy seeing these amazing BTS photos you do yourself a favor and check out Federico's website.
Plastic Sunshine Photo Shoot
Plastic Sunshine approached us with a really cool fashion concept and we jumped at the chance to work with some amazing people!
It was a large undertaking with lots of moving pieces but in the end it was one of the funnest shoots we've even been a part of in the new space. We used our 6k Sumospace LED lights for both photo and video, and got a ton of fun props and models to get colorful with. It was a two day fun filled collaboration. We can't say enough good things about the Plastic Sunshine team and can't wait to work with them more in the future.
Agency : Plastic Sunshine | Photographer : Liam Gillies | Assist : Cam Ostman | Producer : Chris Crary | Wardrobe : Karyn Fiebich | Makeup : Kylie Sallee | BTS : Federico Xavier
Arrowhead Golf Club - Behind The Scenes
Our team has been shooting golf specific content for many years and we are always trying to push the limits on what we can achieve as a team. For this concept, we shot at Arrowhead Golf Club during an exceptionally foggy morning. But after it burned off, it turned out to be a gorgeous day. It was also our first time flying the DJI Inspire 2 drone. Lots of aerials, lifestyle photo and video as well as some gorgeous action shots coming your way soon. Check out some of the BTS photos from the day that were shot by our very talented friend, Federico.
Adidas - Spec Shoot with Phantom Flex & Motorized Precision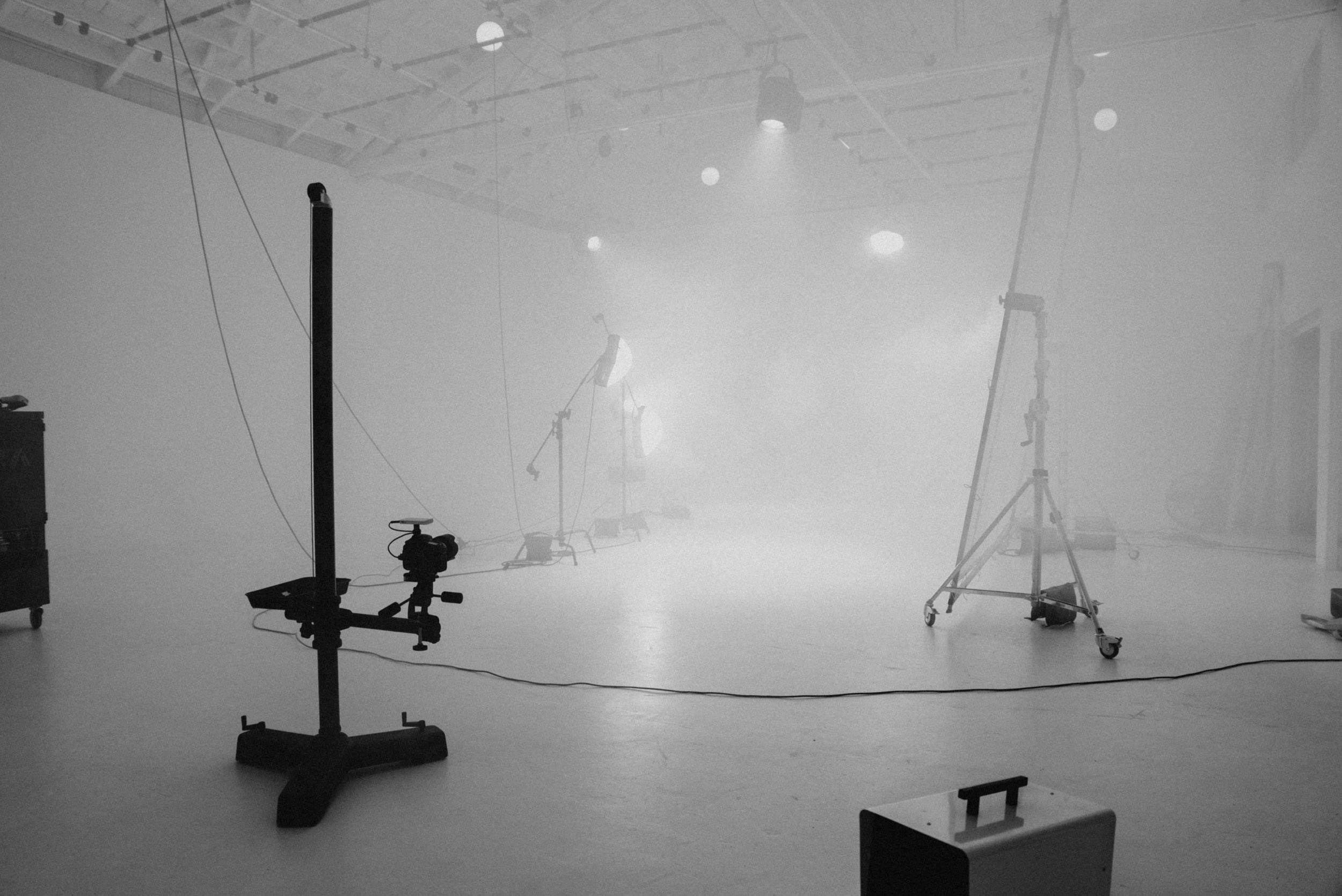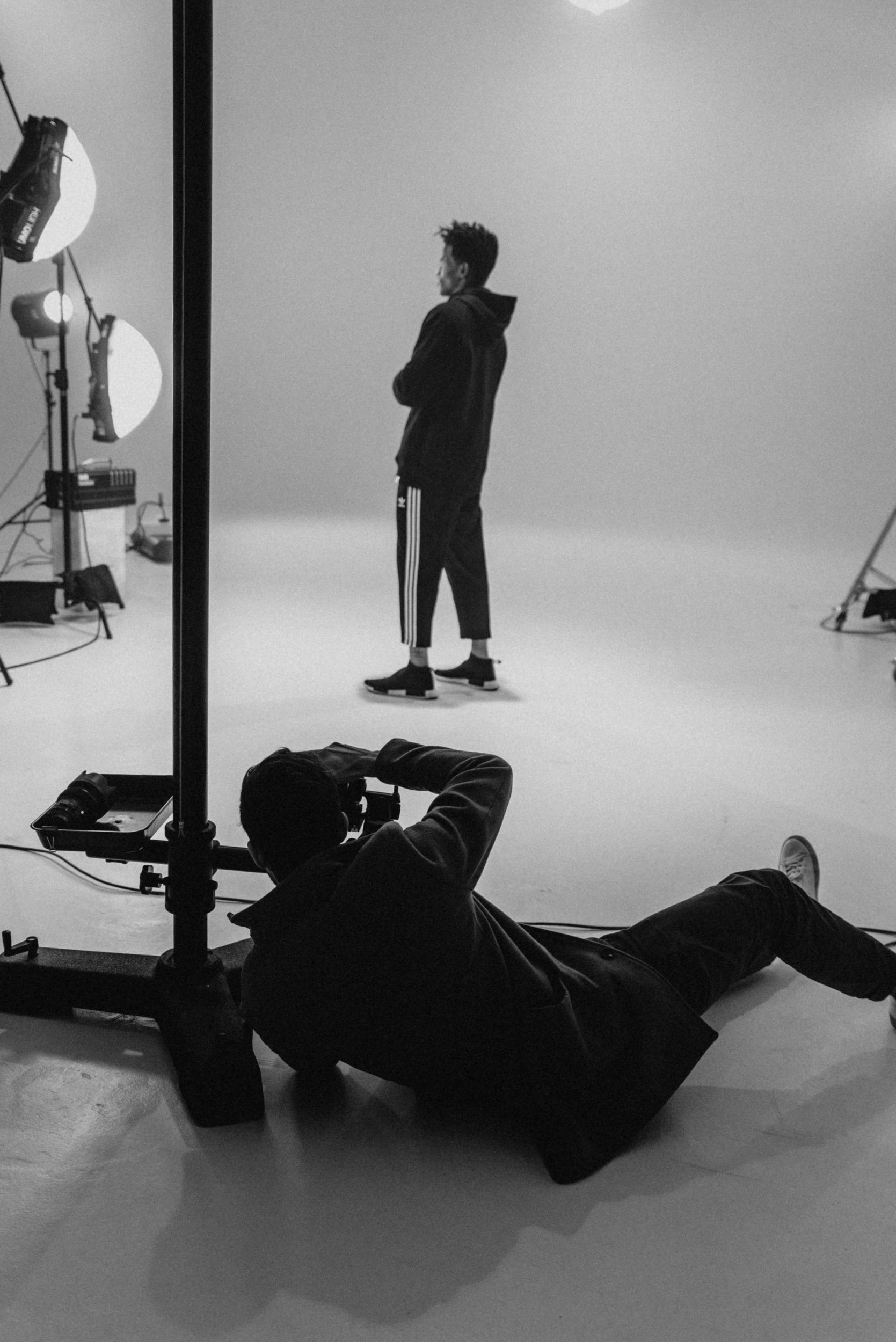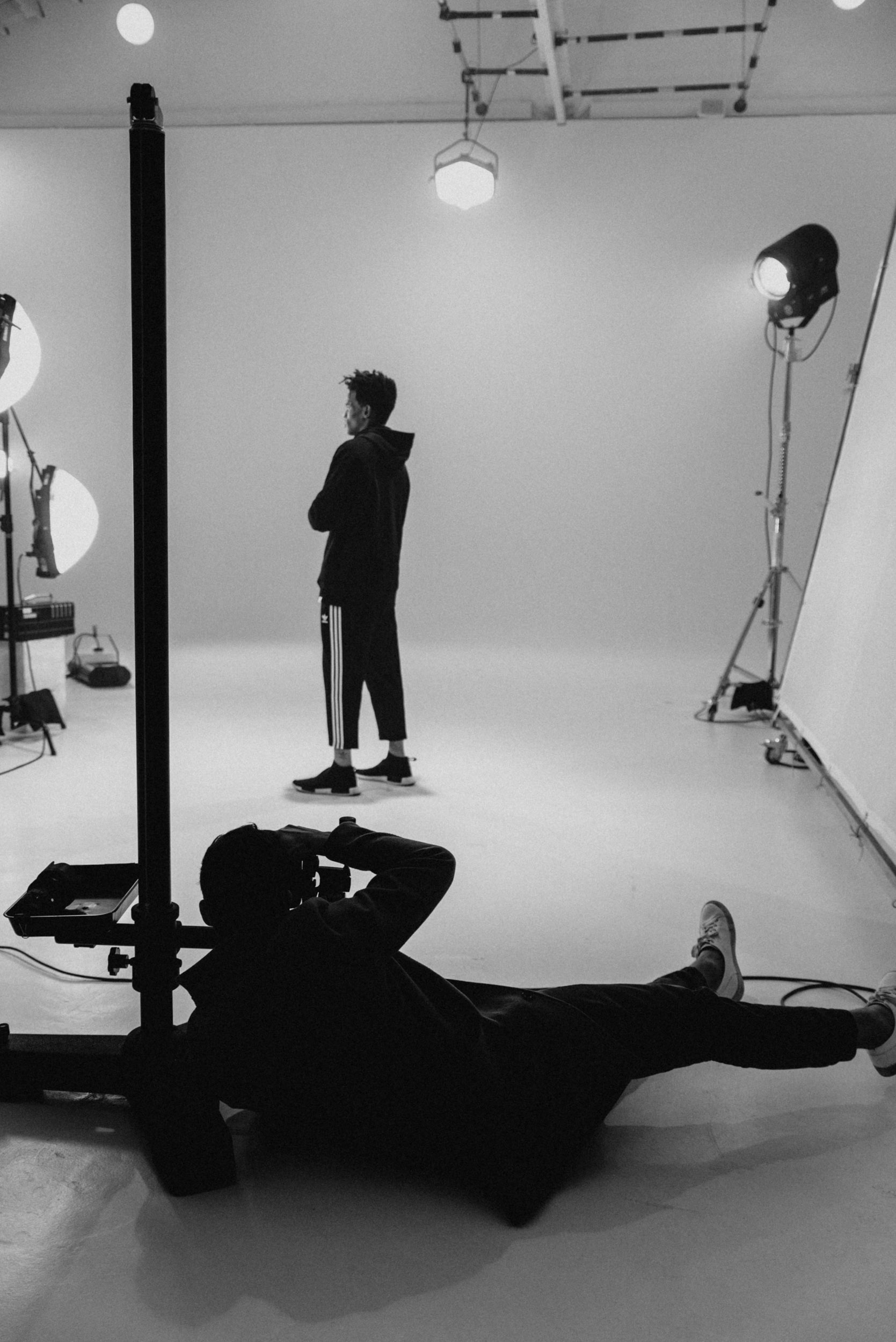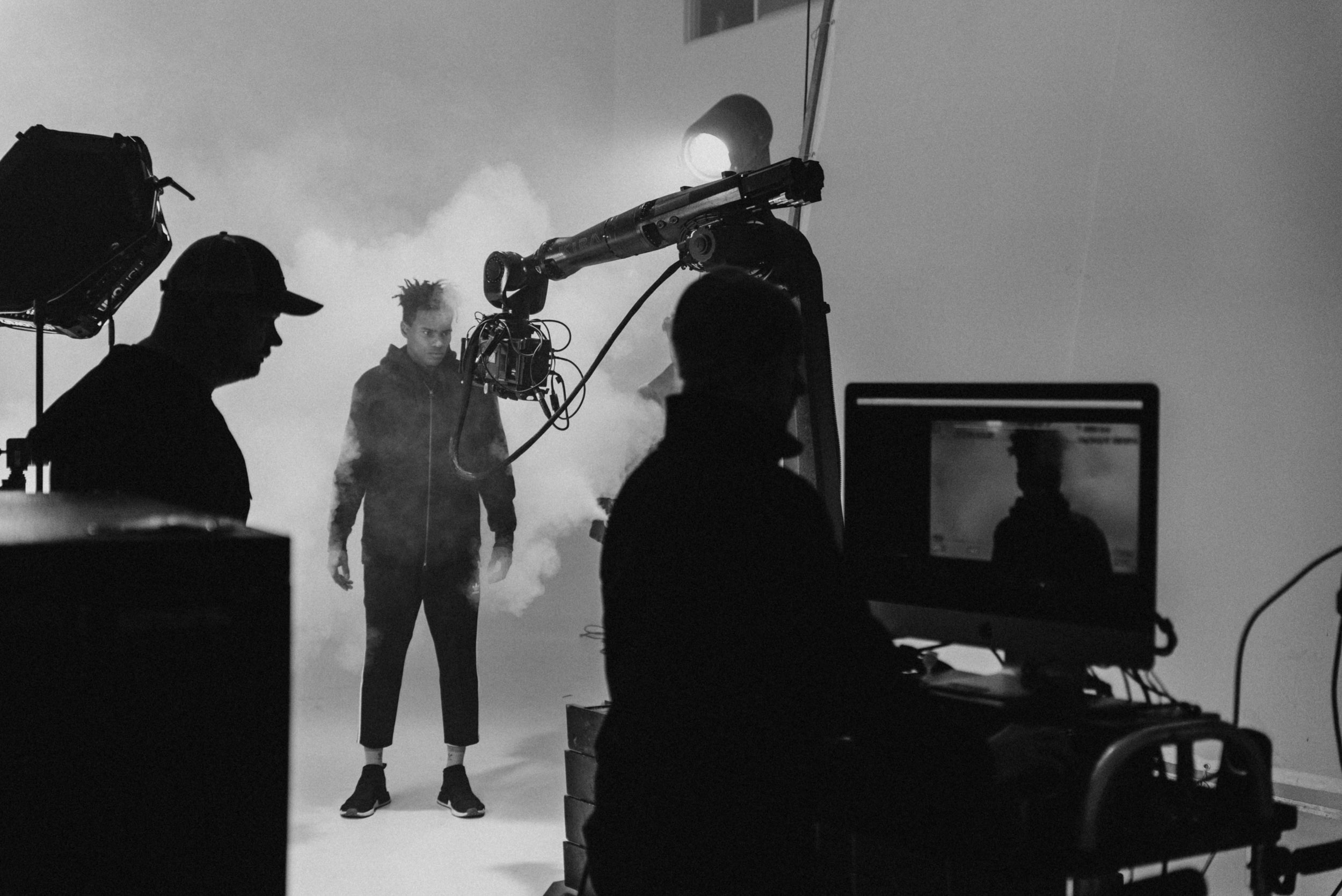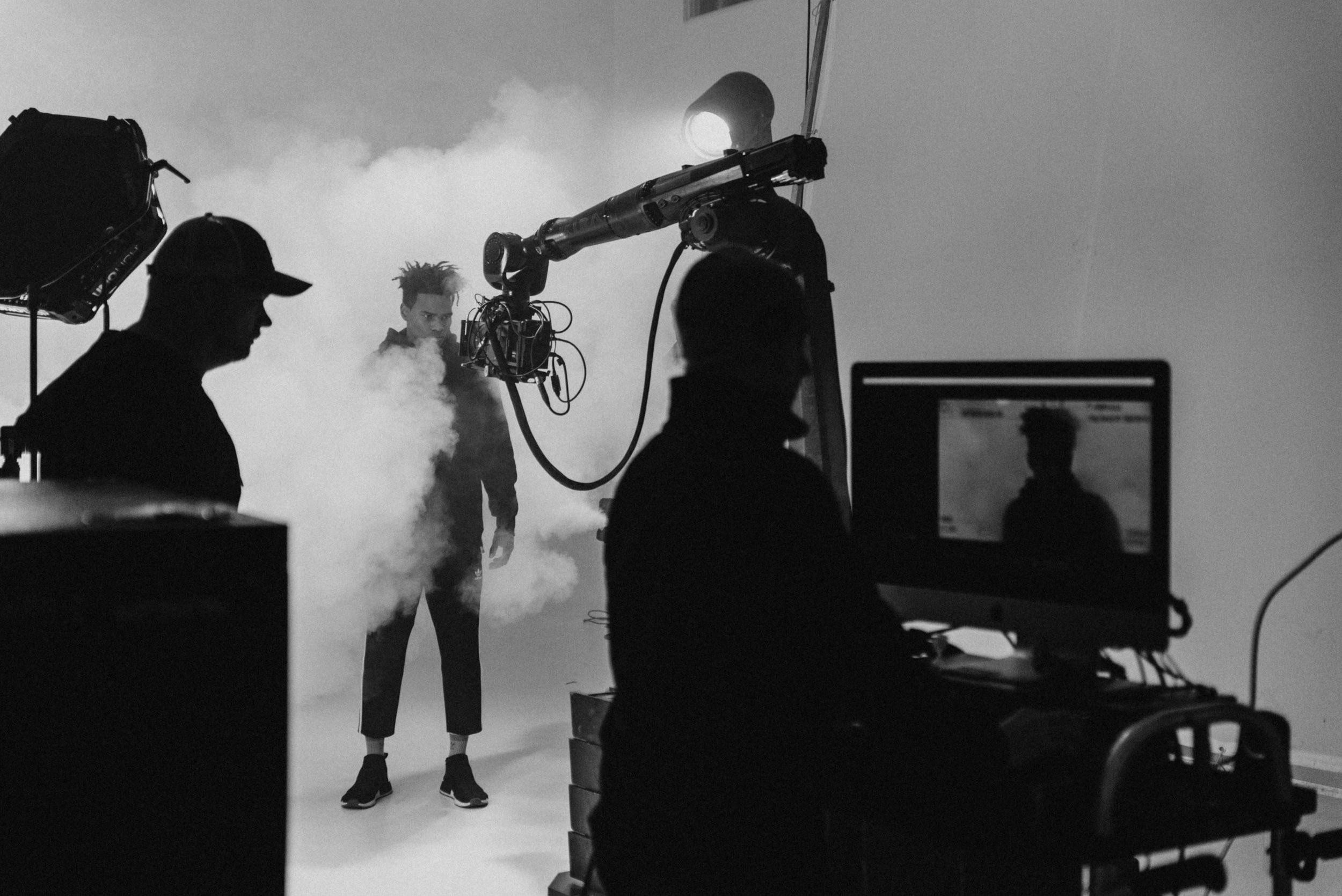 We really love using smoke and haze machines. Like a lot.
So we thought, why not make a whole project just about smoke? Then it got a whole lot more complicated. We rented two of the biggest smoke machines in town from Gearhead. Then we put the Phantom Flex 4k on the KIRA for some dynamic movement slow motion @ 1000fps. Then we our model Stephen Harper in some killer Adidas gear and launched him off a small trampoline. What could be better?
BTS photos by Federico.
Kait Hurley Yoga / Meditation Launch Event
On September 9th, 2017 we had the pleasure of having Kait Hurley along with 150 other wonderful people practicing Yoga at our studio for her official launch party. With a background deeply rooted in wellness, Kait is an educator whose mission is to help others move, meditate, and feel amazing. In the spring of 2017, Kait decided to share her philosophies with the world, launching kaithurley.com. As a lifelong athlete with over a decade of experience in the health and wellness industry, she is dedicated to helping people feel strong and focused through their practice. Kait is currently living in Portland, Oregon, with her husband, Peter, and their cat, Javier. Connect with her on Instagram @kait.hurley.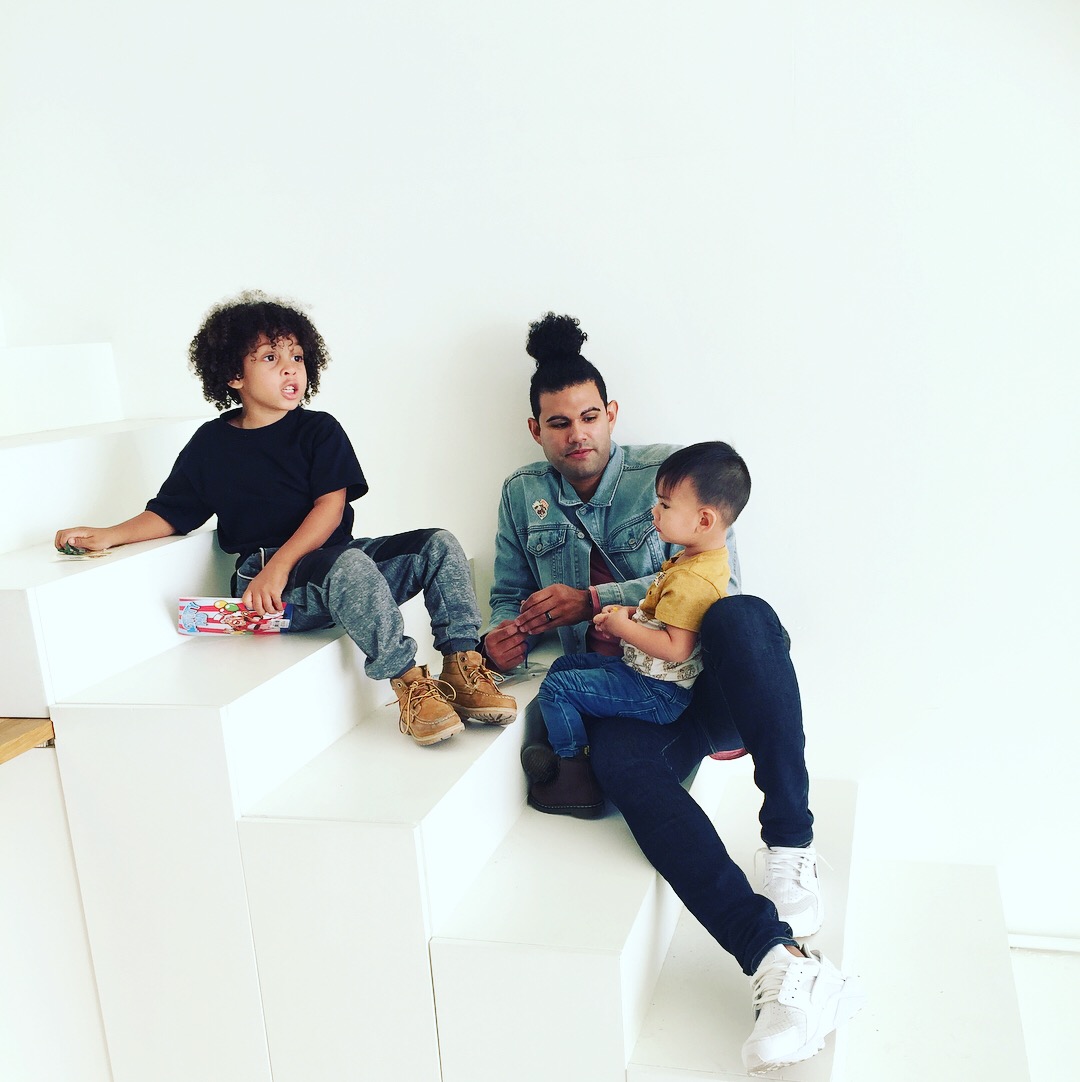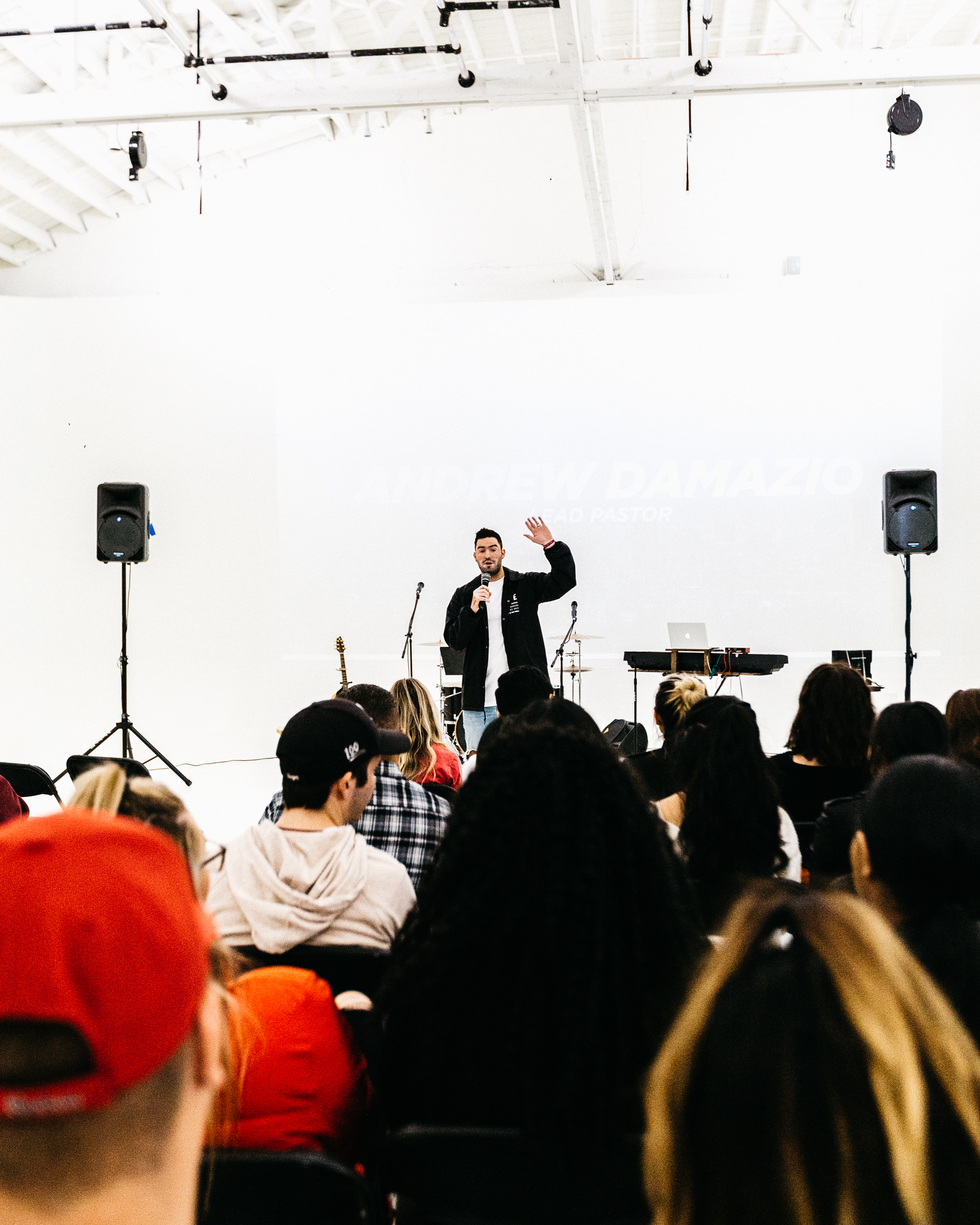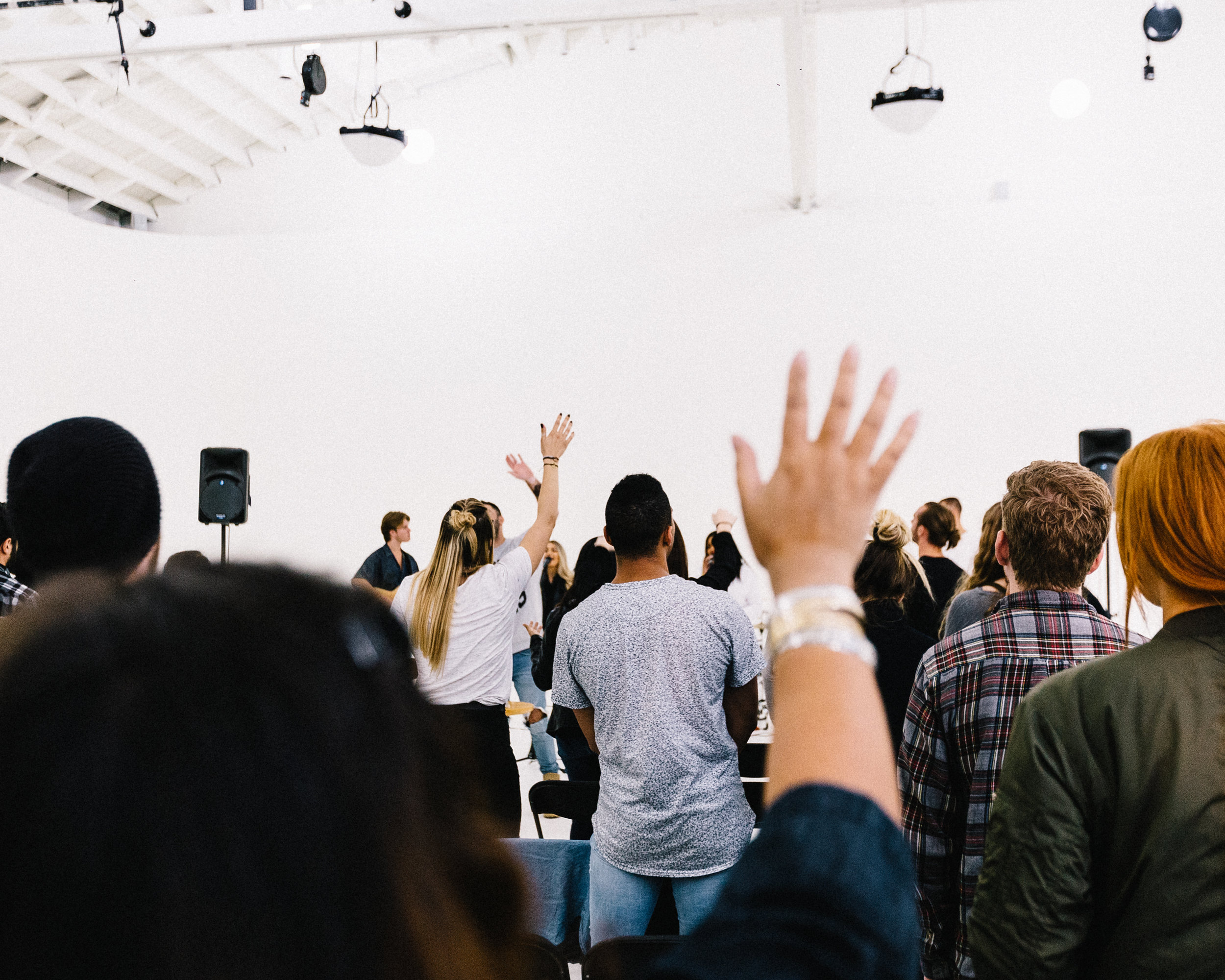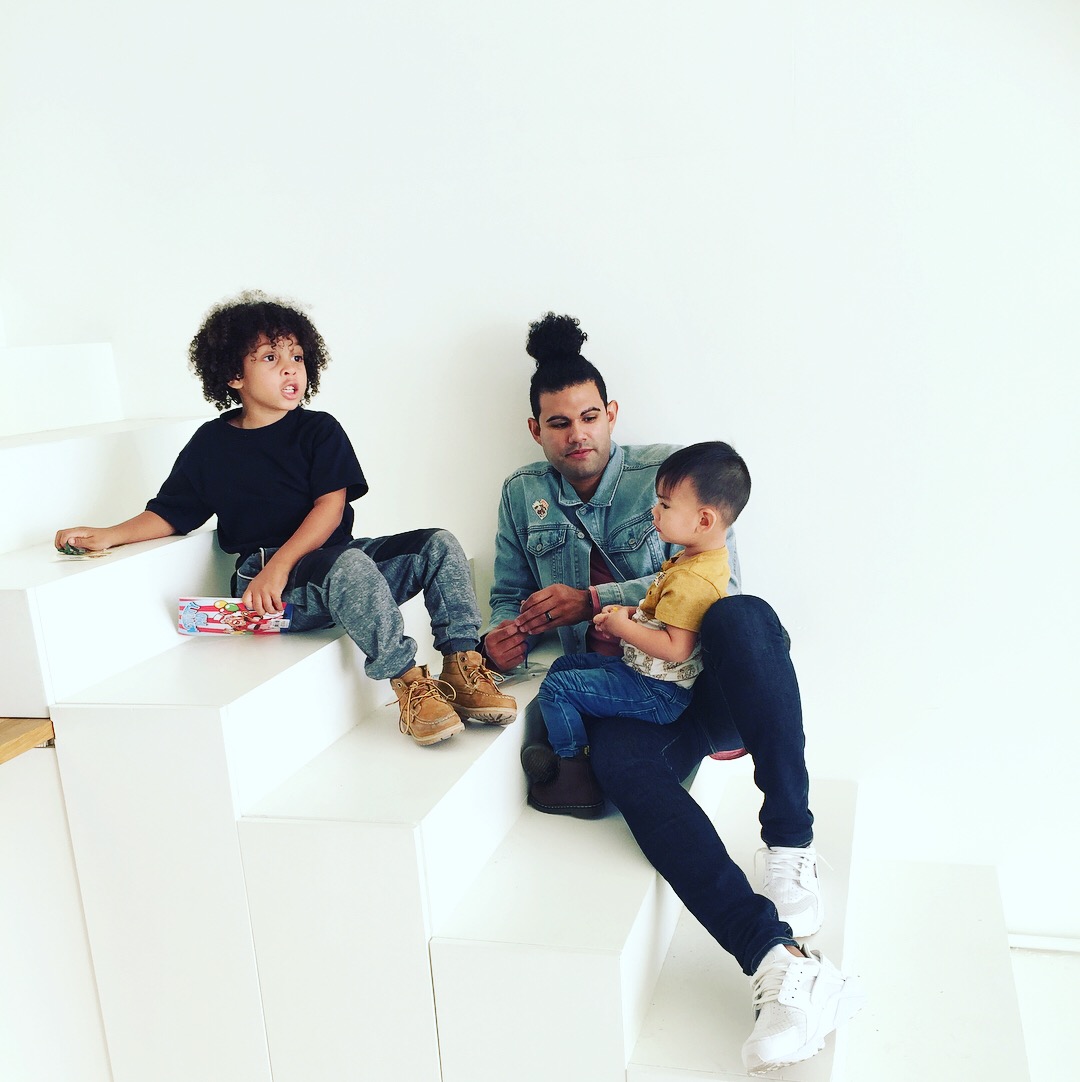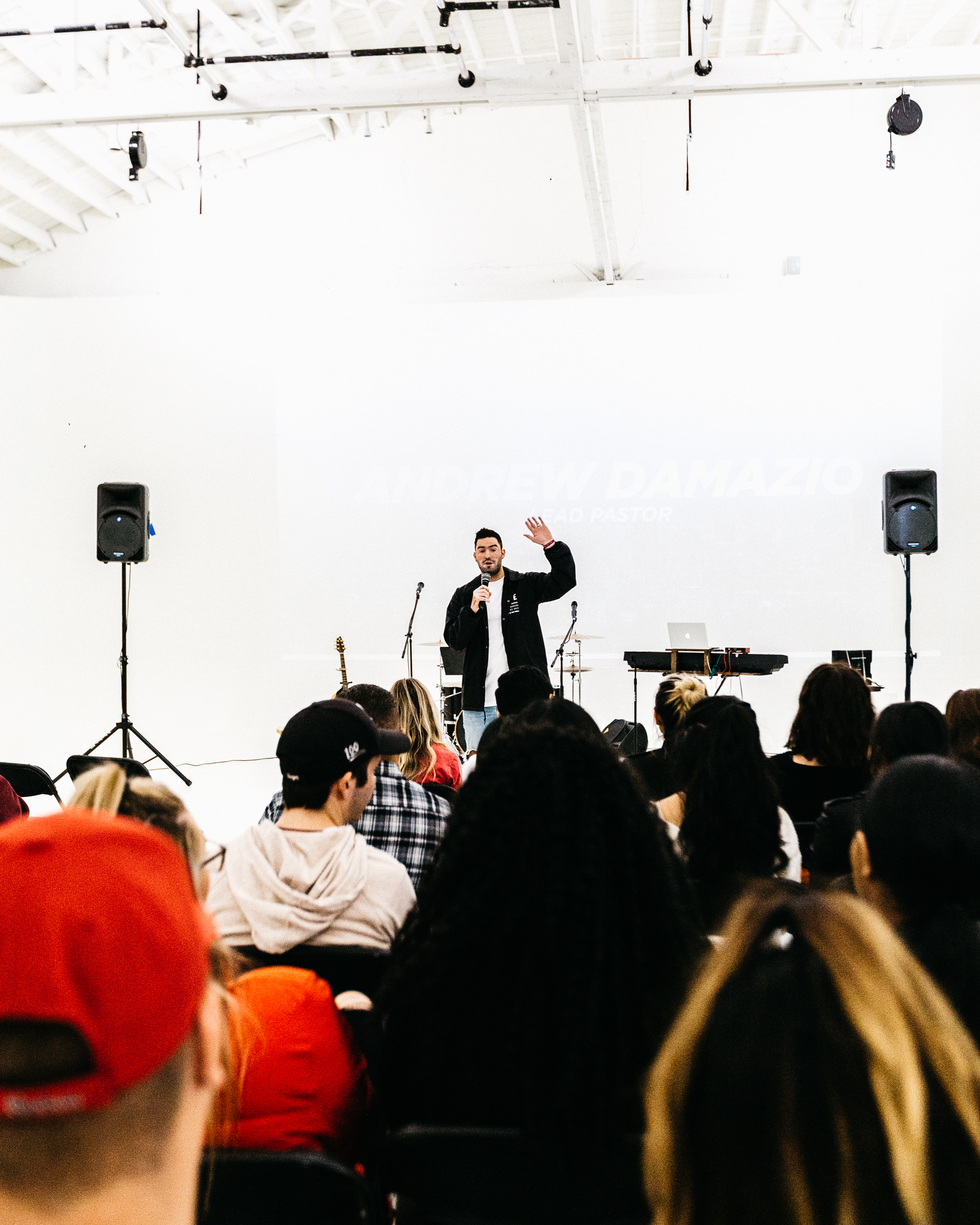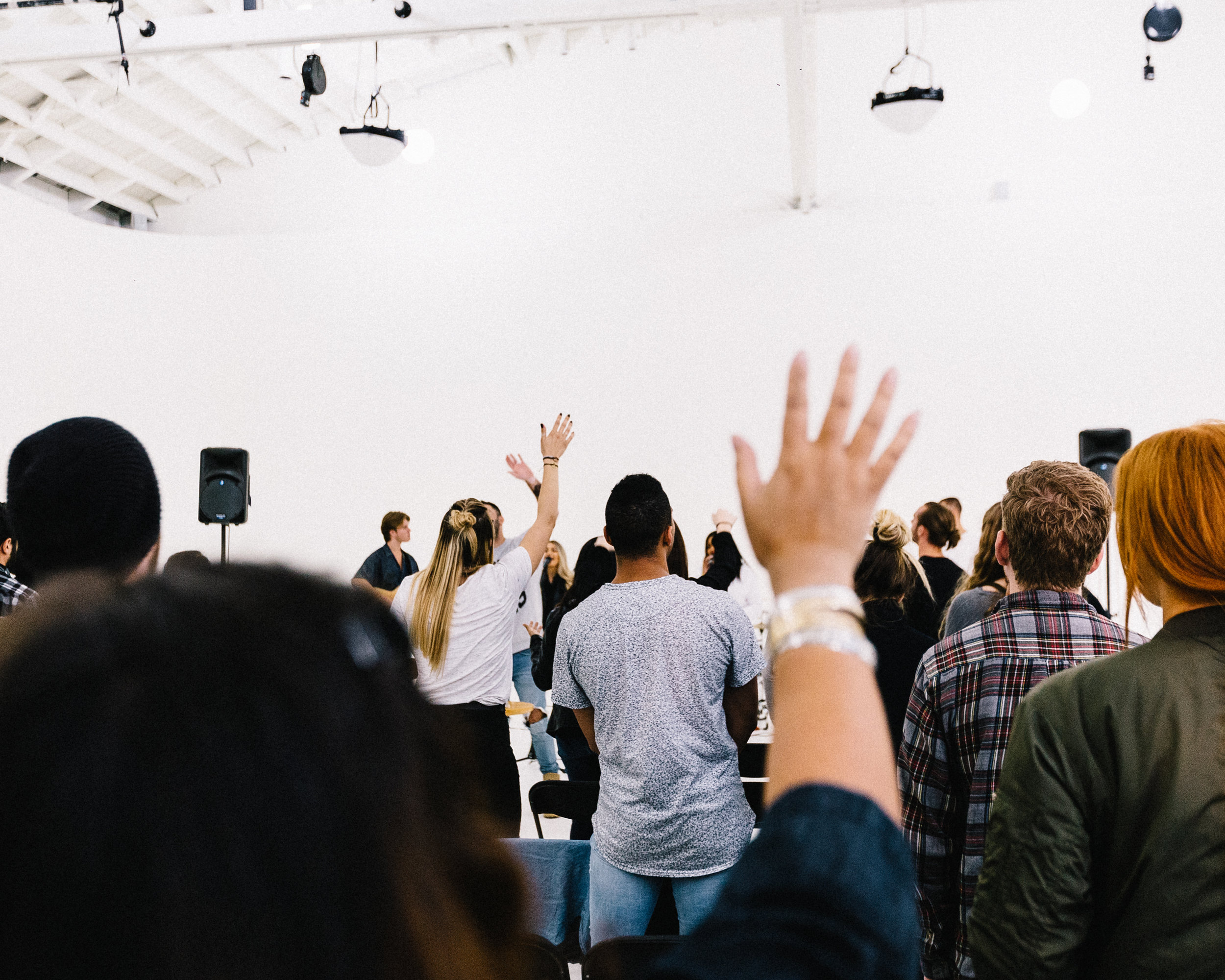 During the month of October 2017 we hosted a brand new community called Rose Church. They are a brand new group of young, influential people based in North Portland. Rose Church maintains an environment where you can come and experience just as you are. That's it. Learn more about what they do at http://rosecitychurchpdx.org